Why Raise Texas longhorn cattle? A rare true life-story.
Why Raise Texas Longhorn Cattle? asked and answered in a rare true life-story that will make you think..
For your very own Texas longhorn Cattle – visit us HERE
People often ask, 'Why longhorns?'. In fact, its such a popular question, you may well have read our long trending article, " 15 Awesome Reasons Why Ranchers raise Texas Longhorn Cattle"
BUT, rather than rewrite a blog that is already a popular read, we turned to our customers. 
This year, we launched a new series. We asked our customers first hand, 'Why Longhorns?'
Recownting their unique experiences, this series is a sequence of  interesting articles focusing on our customers' opinions  and is to be posted throughout the year. 
Following, we posted our first customer story back in February 2023 when we asked Robert G.,  'Why Texas longhorn cattle?'  You can read his authentic story here. READ MORE
This month, in our series, 'Why Longhorns?' we recount a heart rendering, true life-story sure to make you think….
Why raise Texas longhorn cattle?
Our second article in the series 'Why Longhorns?'  is a  rare account that happens to involve a cute longhorn steer in a true life-story sure to make you think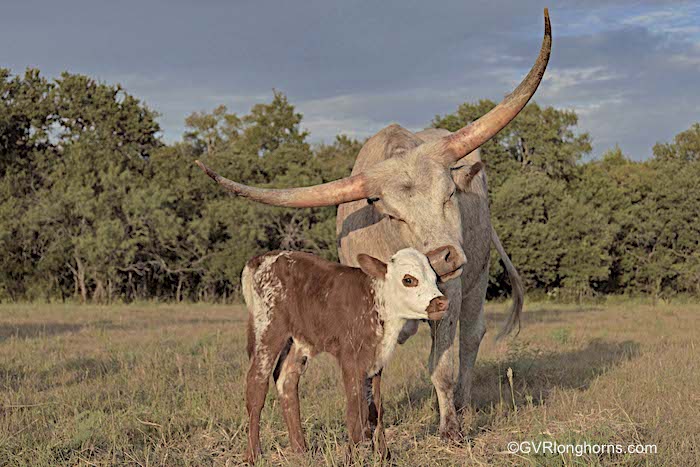 About Jay and Mindy
Pretty much every day we answer enquiries for Texas longhorn cattle for sale.
As you can imagine, we meet many great customers who in turn become great friends.
In 2021 we met Jay and Mindy.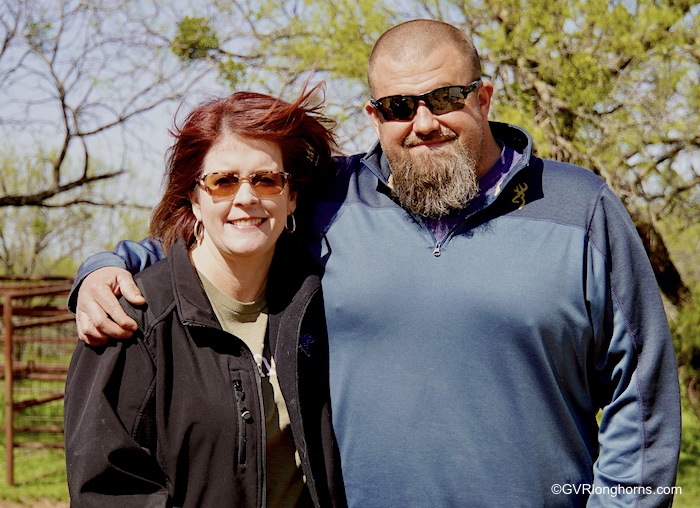 That's after a sudden and dramatic experience changed their lives as they knew it – forever. You may have heard of them. The headlines read……
ABC 10news – WEDDING BELLS! Man marries 40-year-old fiancé who is recovering from two strokes , BY: Kari van Horn Posted at 12;31pm, Feb 13, 2018 – read it here
Yet, rather than focus on the obstacles they have endured and continue to overcome, Jay and Mindy are immersed in gratitude for what they have in each other.   One can't help but feel their love. They are an example to all of us. They waste little time on what has passed, they ooze positivity for what can be, and it's contagious.
As a couple they are intent on living in the moment and persist in planning for a bright future. And, in a small way, that's where we come in.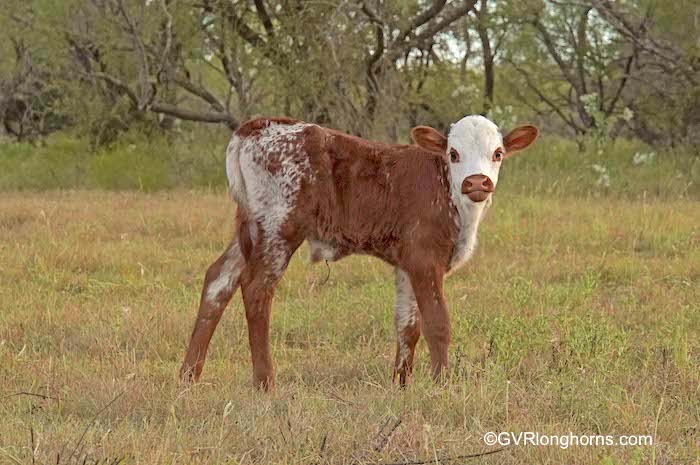 Why longhorns?
Mindy has always wanted a Texas longhorn of her own. In essence, owning an iconic Texas longhorn fulfills a Texas dream. In doing so, Jay and Mindy purchased a longhorn steer from us a year ago today (May 1 2022). They named him Nacho
Without a doubt, Nacho is an integral part of the family – some may say the center of attention.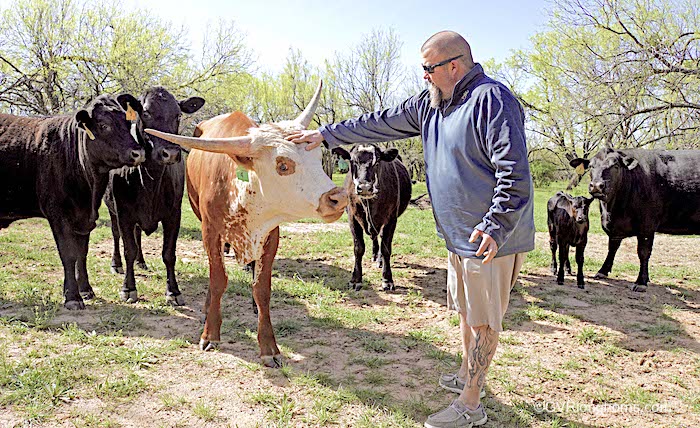 Jay and Mindy have a small herd of beef cattle. So, of course I had to ask the question……
"Is your Texas longhorn steer everything you hoped he would be?"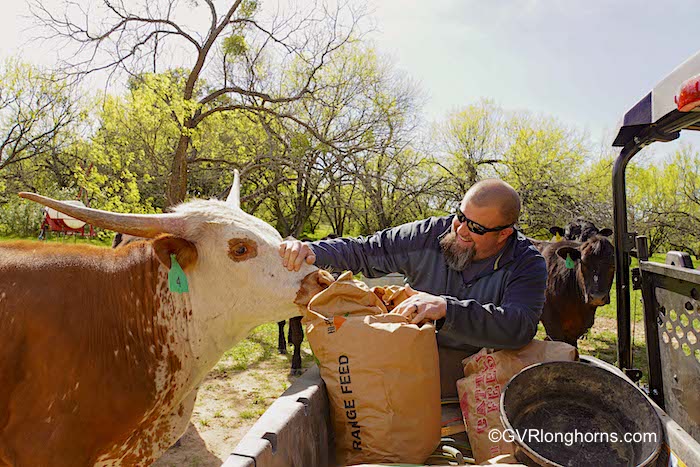 In brief, Jay answered way more positively than I anticipated.
He remarked that he did not expect Nacho to be so docile.
Furthermore, he compared Nacho to a big puppy dog who has a special connection with Mindy.
In Jay's words,
" from the beginning, he seemed to know to be especially gentle with her."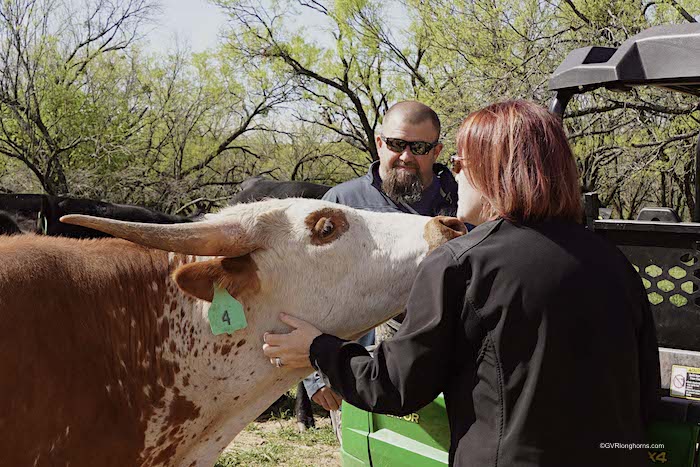 Overall, we are thrilled that Nacho has adapted to his surroundings so well.
We are not surprised though. After all, his Grand mother M Arrow Desert Sunrise is a special longhorn cow in our herd. Like many of our foundation longhorn cows, she has a wonderful temperament. Without exception her progeny are calm too.
Talking of children, Jay and Mindy are hoping for a child of their own……..they have a few challenges to navigate through but they remain hopeful.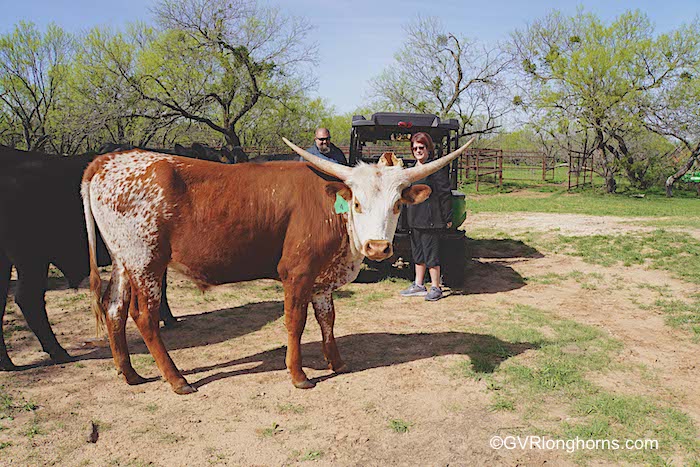 Still wondering why we raise Texas longhorn cattle?
We all have our wacky, weird and wonderful reasons and reservations to do things. Your motivation to raise Texas longhorn cattle may be popular across the board. On the other hand it may well be out there. As a matter of fact, you may be surprised how many ranchers express different reasons as to why they raise Texas longhorn cattle. Indeed, way back in October 2019 we interviewed a few customers within our cowmoonity and recorded their thoughts in an article Confessions from lovers of Texas longhorn cattle .  In this series, Jay, Mindy and Robert have been awesome in sharing their experiences. All in all, though, even though reasonings differ, our customers seem unanimous when it comes to how much they love their longhorns.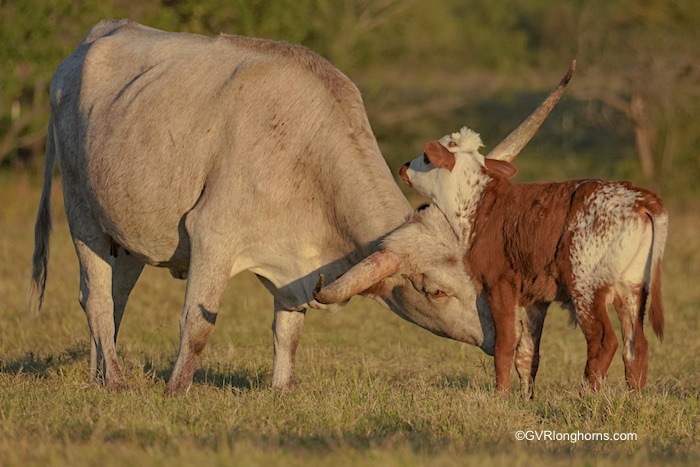 If you are considering raising Texas longhorn cattle, visit our SALEBARN here.
Or, better yet, schedule a visit to meet us and our herd in person. Get a first hand view as to why we raise Texas longhorn cattle. Don't delay! Give us a call today.
Additional reading:-
Confessions from Lovers of  Longhorns
15 Awesome Reasons Why Ranchers Raise Texas Longhorn Cattle
The Secret Behind the Popularity of Texas Longhorn Cattle
16 Tips for Texas Longhorn Cattle Ranchers in Texas
Disclaimer: All material noted above is based on our hands- on experience as ranchers, as well as our observations of our own cattle over the years. We have done and continue to do extensive research in order to maintain our herd's optimum health. However, all opinions and statements made on our website are meant as guidelines only. We are not qualified statisticians/ veterinarians and urge you to consult a specialist with your concerns. Content of this blog and all pictures belong to GVR Longhorns LLC and may not be copied in any form. ©GVRlonghorns.com All rights reserved
Please let us know how you feel about this post in the comments below or email us directly and if you enjoyed reading it please consider sharing it.
We love hearing from you and if Jay and Mindy's story resonates with you or if you have a message of encouragement to pass on to this special couple, we will gladly do so.
Thank you for spending time with us,
Cathy