Member of Texas Longhorn Breeders Assoc. of America
If you are considering owning Texas Longhorn cattle, schedule a visit today to see our herd. We are located just outside of Dublin Texas.
Registered Texas Longhorns
FOR SALE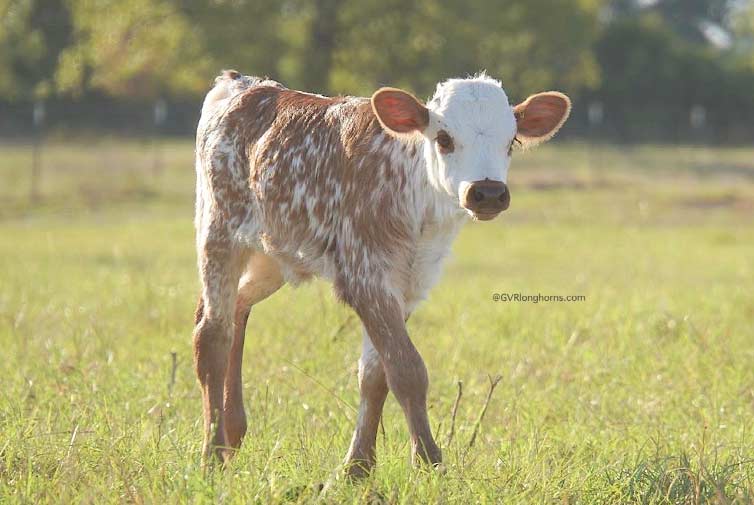 Check out our cutie calves available for sale
We have a variety of pretty, painted Texas Longhorn calves for sale in Texas. All with tons of potential. – all eligible to be registered with TLBAA. Visit our SALEBARN page or schedule a visit to see our herd at Green Valley Ranch . GVRlonghorns@gmail.com
Calves for Sale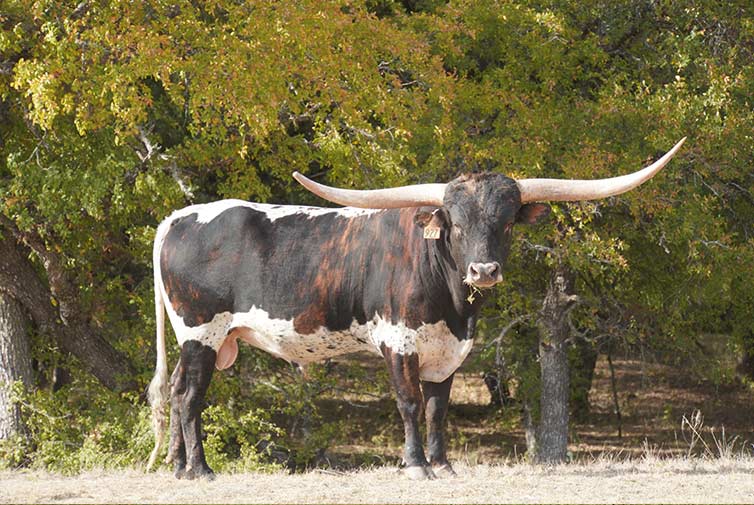 Looking to start your own Texas longhorn herd?
Our new Herd Sire RJF Texas Rebel has some of the finest genetics. To assess him and his progeny for yourself, read our October 2022 Blog Post – HAVE YOU HERD? LATEST UPDATES IN OUR TEXAS LONGHORN CATTLE HERD
Its real hard to let them go but we can't keep them all! Join us in owning some of these 'outstanding' genetics.
Herd Sire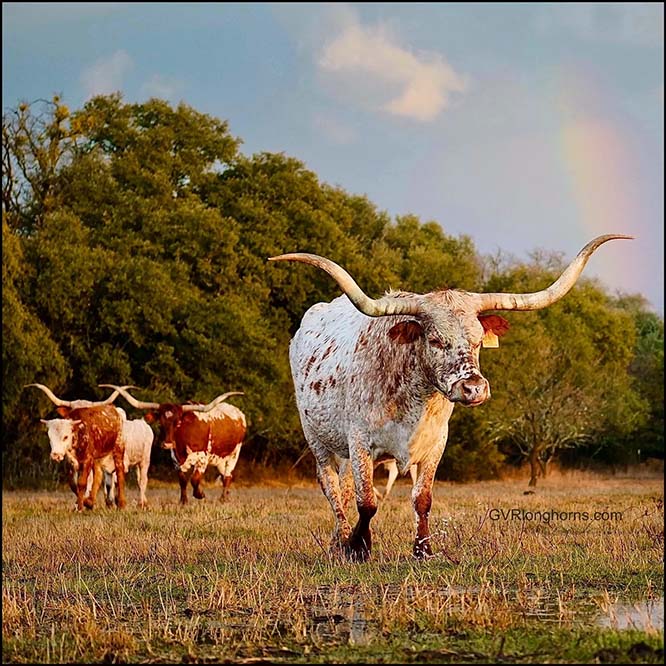 visit our salebarn page for your very own longhorns in Texas
If you don't see exactly what you are looking for on our SALEBARN page, please contact us. We don't post everybody on our website. We encourage you to schedule a visit to see our herd. GVRlonghorns@gmail.com
Salebarn
Texas longhorn cattle prints and more…
Shop for artwork from Cathy Valle based on themed collections. Each image may be purchased as a canvas print, framed print, metal print, and more! Every purchase comes with a 30-day money-back guarantee.
find out more > cathy's art page
Texas longhorn cattle prints for sale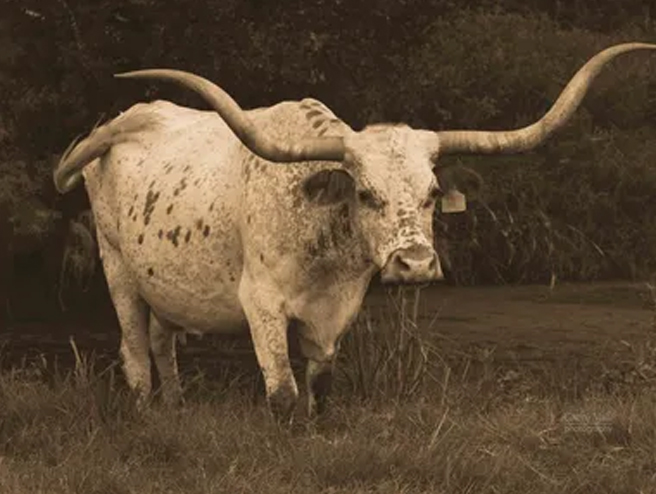 Texas longhorn cattle prints
Cow prints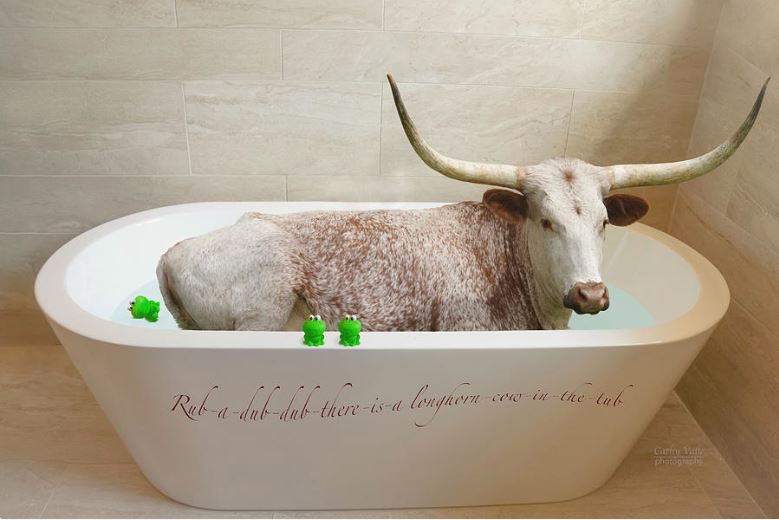 Texas longhorn composite prints
Composite prints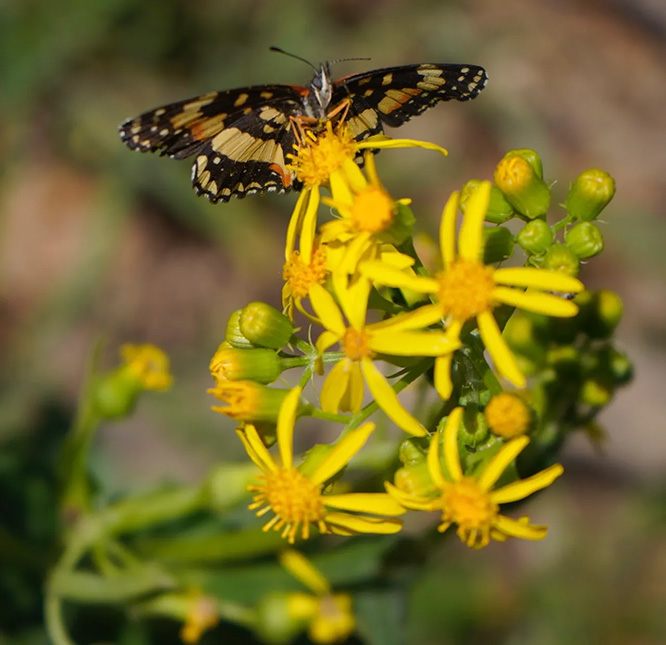 Texas flowers and butterflies art prints
Art prints
Over 40 000 views on Facebook
Our most watched video- write to us to tell us what you think of our Blackie Bloo
Some Texas longhorn cattle videos from our YouTube channel
Our gentle Longhorn cow Blackie Bloo at Green Valley Ranch in Dublin, Texas
Watch baby Texas longhorn calf cross the creek
Baby Texas longhorn calf crosses the creek
Longhorn Calves Playing in the Bullrushes
Texas longhorn calf playing in the bull rushes on the bank of a creek in Texas.
Texas longhorn calf video at GVR longhorns LLC in Dublin, Texas
Texas longhorn calves playing on the banks of our creek at Green Valley Ranch in Dublin Texas.
Texas longhorn cattle herd taking a walk
Ever get the feeling you are being followed? Texas longhorn cattle for sale in Dublin, Texas. GVRlonghorns.com