Texas Longhorn Cattle for sale in Texas | finest genetics | fairly priced
Texas longhorn steers for sale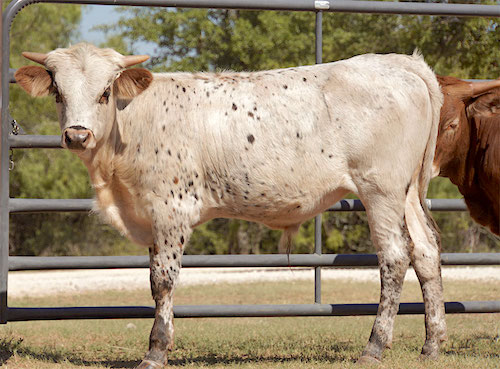 CONTACT US FOR OUR MOST RECENT INVENTORY
calves, yearlings and steers are vaccinated and dewormed before transfer of ownership
Calves, yearlings and steers are eligible to be registered with TLBAA
many are eligible for Millennium Futurity
additional information is available on request
please contact us for more details - we do not place all calves for sale on our website
package deals available
We often have a number of calf steers available, some of which are on our calves for sale page.
TEXAS LONGHORN CATTLE
For a real chance to decorate your pastures with a most beautiful Texas longhorn steer without breaking the bank
Pick out your longhorn steer for sale at GVR longhorns, near Stephenville, Dallas/Fort Worth.
THANK YOU FOR VISITING OUR SALEBARN
 DISCLOSURE - Longhorns are a great addition to our Ranch. Although we love them, we respect them and do not underestimate their strength. Many longhorns have been halter trained but ours are not. We use common sense in handling them and urge you to do the same.