my Texas Longhorn Valentine's month Farm Blog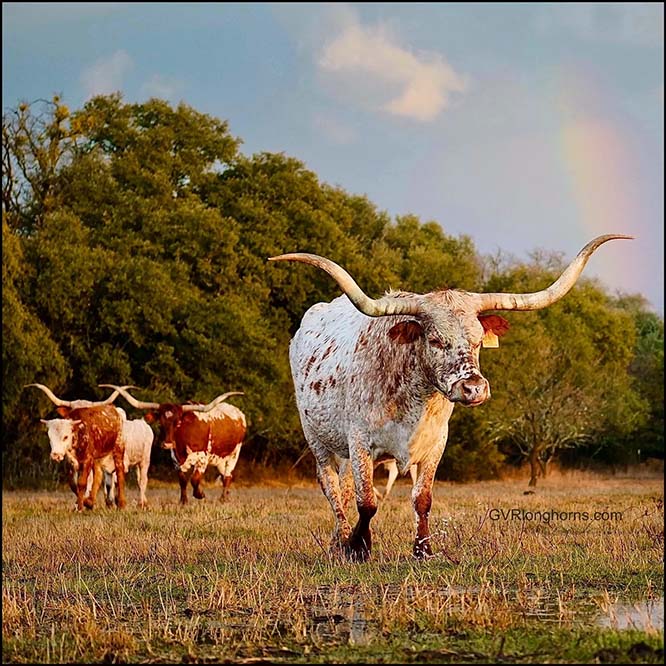 When Paul first spoke of his plans to buy a ranch in Texas I was not ecstatic. ( I hope I haven't already lost my Texas readers….) but, in reality, all I could think of was the chiggers, fire ants and stickers, the dust, the scorpions and the rattle snakes.
I did not love our land for many years. We were not weekend farmers. We were long distance farmers living in Upstate New York. We relied on friends and neighbors to help us keeps things going. We would come down to the ranch whenever Paul could get time off work. It was the farm versus the Caribbean – need I say more, and in those days, our accommodation in Texas was basic.
We had longhorns from the start, almost 20 years years ago. Some fancy ones too. Paul was specific about what he liked in the breed, even then. Fast forward and three bulls down the line, we had Habenero's Max. He was big and a beautiful animal and well bred. He seemed to get on with our girls but he also had a thing for the neighbors black anguses. Managing a Texas Longhorn bull on some one else's property when you are long distance does not make for good neighbors! Max had discovered how to manOOOver the water gaps and would go next door through the creeks. We were literally BULLied by the sheriff's department, understandably. We had no option, but to get rid of Max.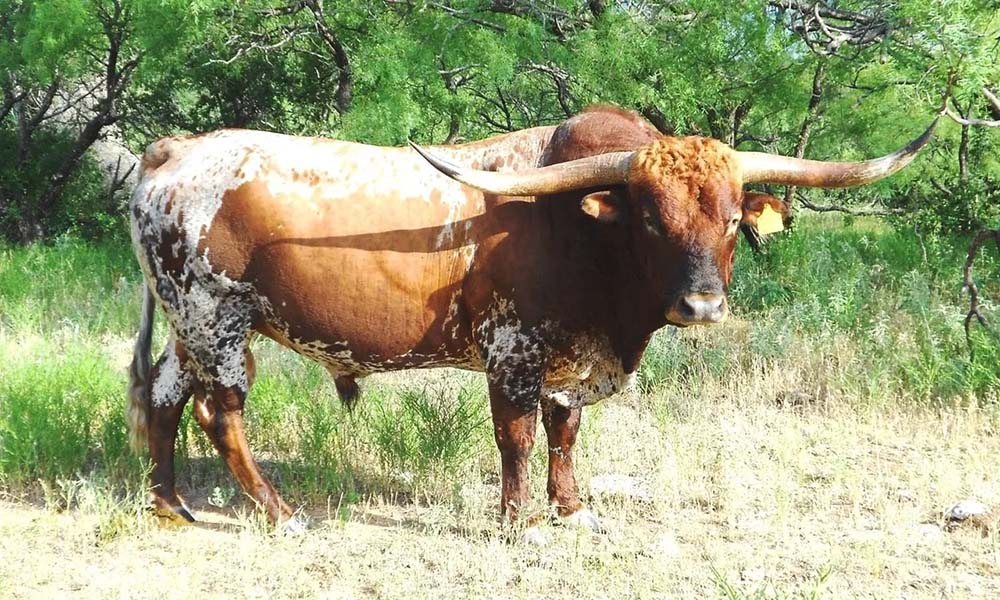 A few years ago, we moved back to Texas. An opportunity arose to purchase a longhorn bull from well known breeders in Texas. Our new Texas longhorn bull was young at the time but handsome from the start. Caleb, as we affectionately nicknamed him, was also very calm and I was worried he would be beaten up by our girls. (remember, I am actually a city girl!) I started spending more and more time on the ranch.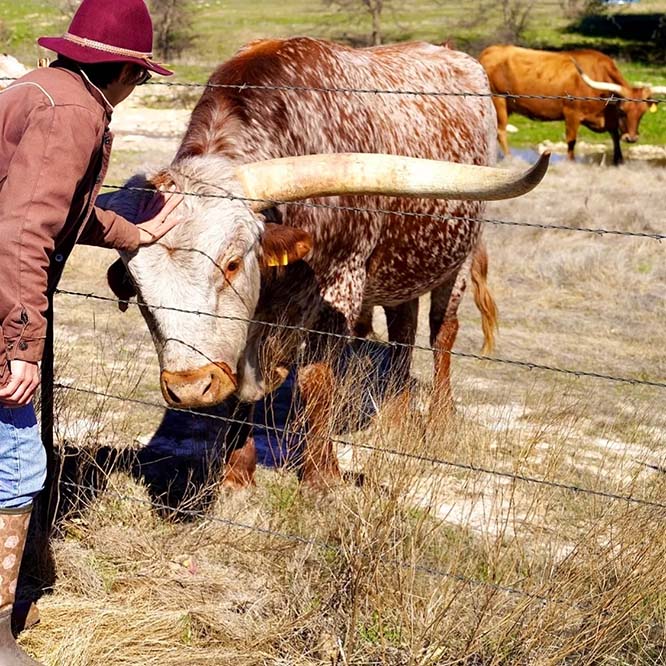 I got to really know our land, our Longhorn cattle and our bull.
And that's how it happened. It's like falling in love. You give something of your self for something in return.
Texas has an atmosphere that is unique.
I think you either love it or you don't. When I break it down and think of how Texas has become special to me I do think of my friends here, first and foremost and then l think of moments like these (for the record, not alcohol was involved, lol):
1 The sky is like no other sky in the world that I have seen. It is big and bright and when there are clouds, it is a masterpiece.
2. Sunsets are spectacular, always, whether or not there is an alcoholic beverage involved! One sunset seems to be more impressive than the next and the spectrum of colors is not always the same.
3. In the summer, the sun is hot and the ground gets scorched and through it all the ecosystem thrives. It's amazing to see life in these circumstances. The Longhorn cattle really do well in the heat. Their ability to thrive in these conditions is also inspiring to watch.
4. When it rains the cracked earth comes alive and then it seems to breath. The transformation takes place in days. It's quite unbelievable but always fascinating to watch.
5. In winter, we can usually count the overcast days on our fingers whilst the rest of the continent is deprived of Vitamin D. The days may be cold but the sky is seldom grey and the sun is most often bright.
6. No matter the season, the wildflowers, the cacti and the trees bring something new, always beautiful and captivating.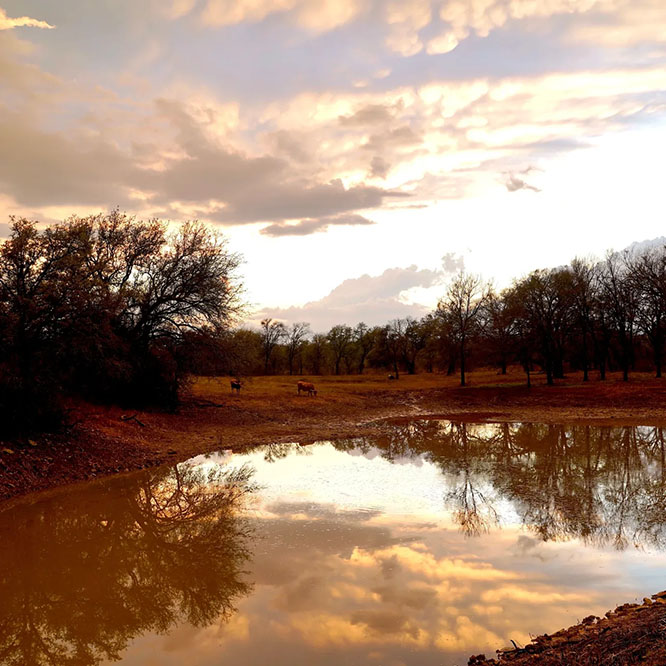 Paul and I truly love our ranch in Texas. We love our Texas Longhorn cattle and we love our longhorn bull too.
We wish we could keep Caleb as he has done an outstanding job for us. We are eager to see him in full maturity and will be very sorry to see him go. We are offering him for sale to a ranch that will appreciate him as much as we have. If your fields need a facelift, contact us. cathy@GVRlonghorns.com
* Bred by Marquess Arrow Ranch and Sired by Top Caliber
* Caleb has a quiet disposition and he is extremely polite
* Well proportioned, straight back, sturdy bone structure
* 100% calving rate
*over 50% heifers
* Caleb's horn measurements are impressive
* colorful progeny that adjust in size daily, without extra feed!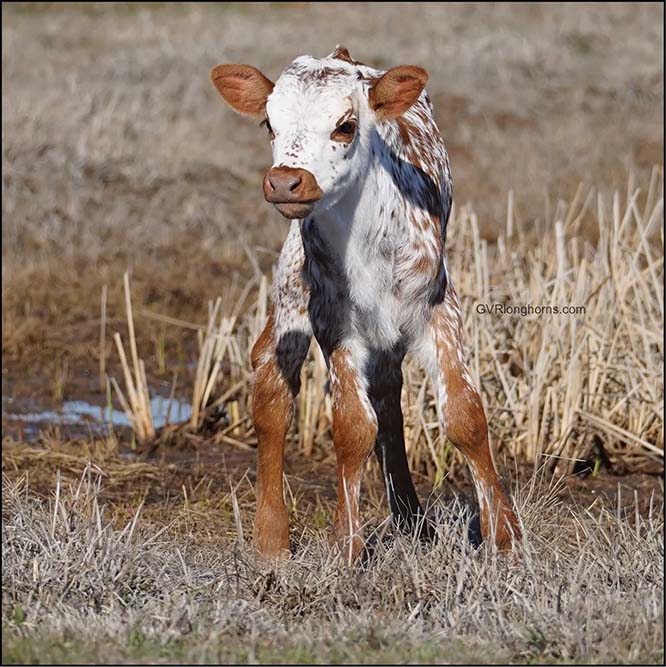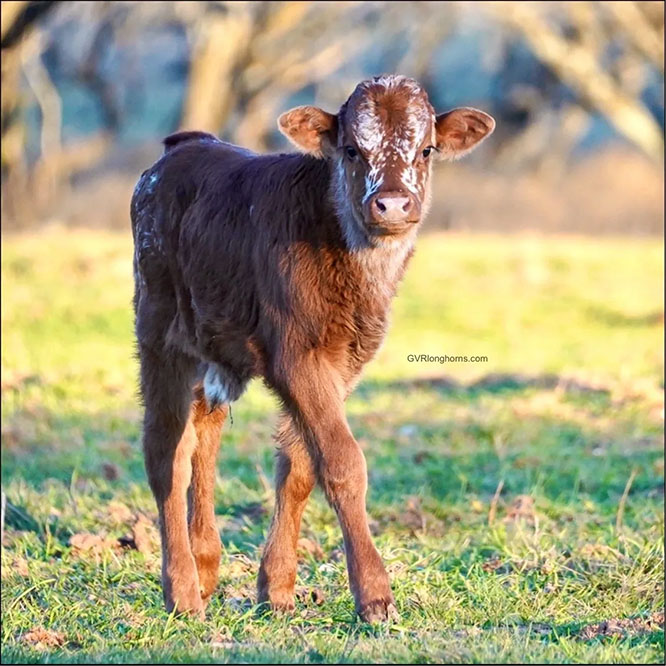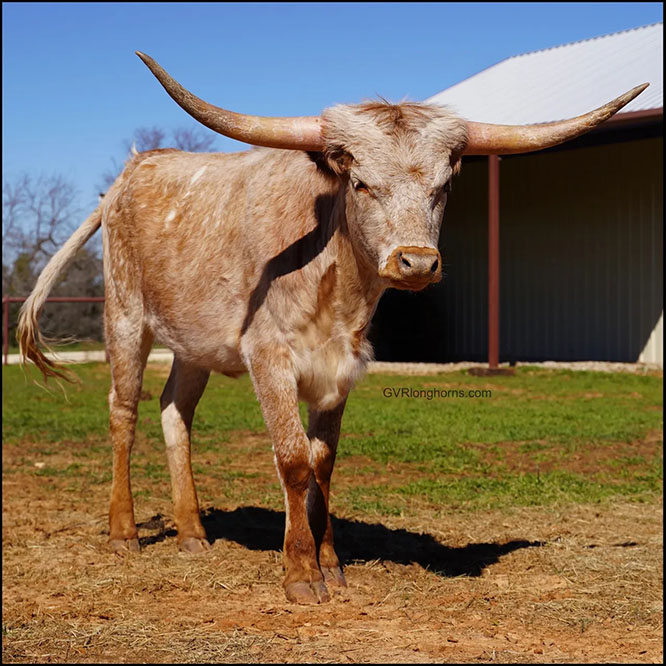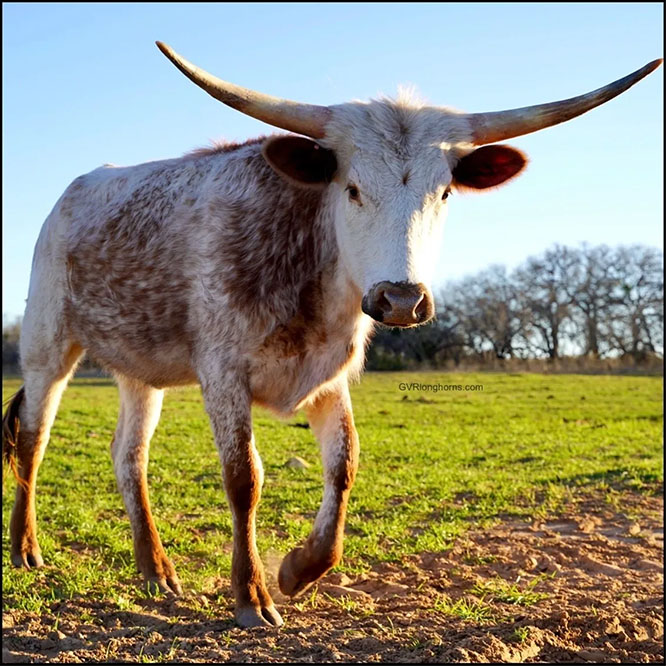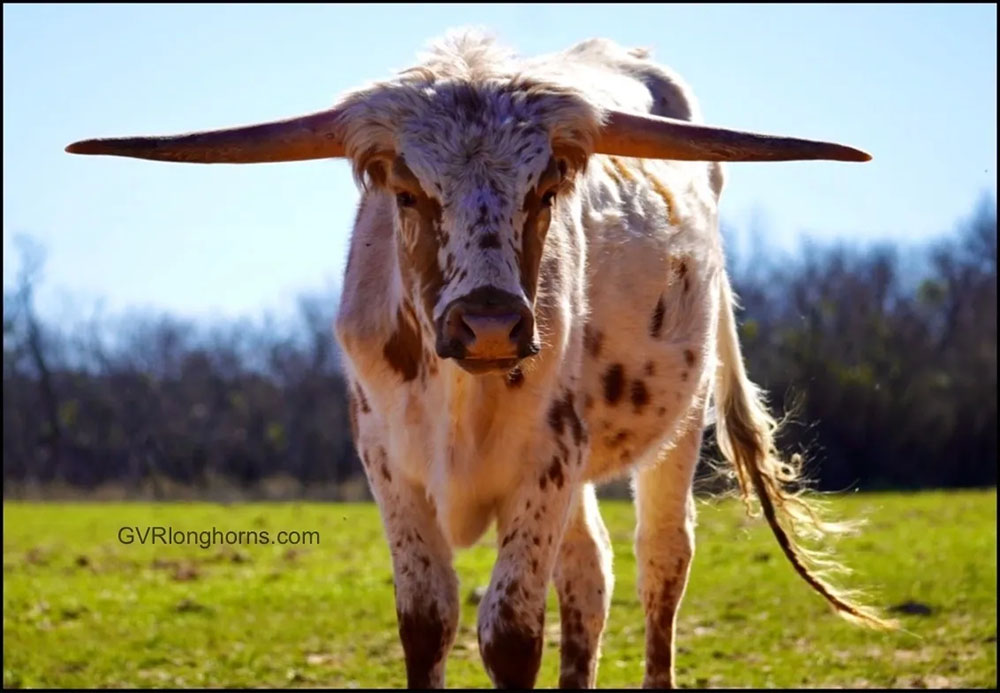 Disclaimer: All material noted above is based on our hands- on experience as ranchers, as well as our observations of our own cattle over the years. We have done and continue to do extensive research in order to maintain our herd's optimum health. However, all opinions and statements made on our website are meant as guidelines only. We are not qualified statisticians/ veterinarians and urge you to consult a specialist with your concerns. Content of this blog belongs to GVR Longhorns LLC and may not be copied in any form. ©GVRlonghorns.com All rights reserved.