TTT – Tecovas mural, TLBAA and a Texas longhorn steer named Maxie.
TTT
In the Texas longhorn cattle industry, TTT is a reference to a measurement of horns from Tip To Tip. It's a fairly modern practice introducing a trend, not unlike  genetic engineering, to produce cattle with flatter wider horns.  As a breeder in the industry, we have to admit that some of the modern horn spreads are quite beautiful.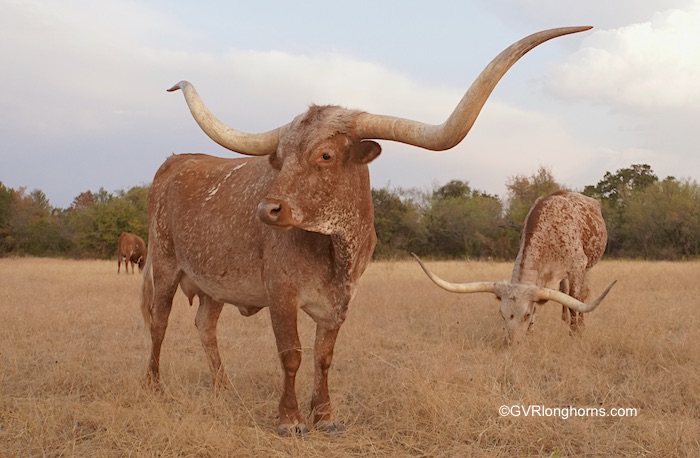 Nonetheless, a deep curl and twist on a Texas longhorn remains nostalgically appealing, especially on a longhorn steer.
But don't take our word for it…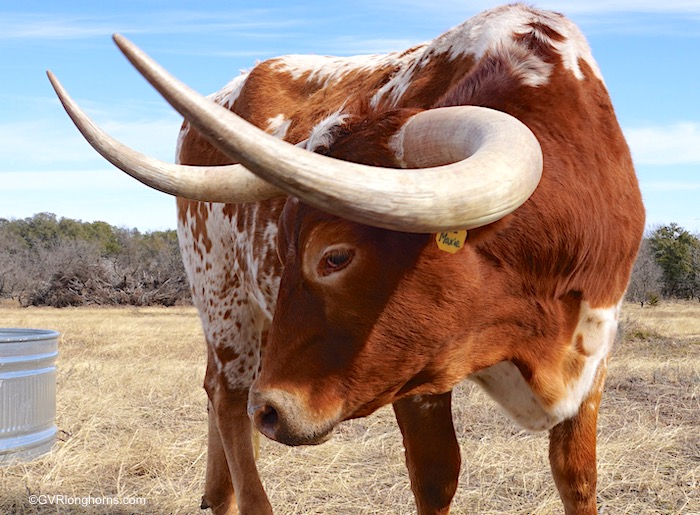 While we are partial to each one of our Texas longhorn cattle, apparently others are too.
Out of the 1000's of Texas longhorns displayed on the internet, a photo of our longhorn steer Maxie stood out to none other than the trendy Western Retail Company, Tecovas.
TECOVAS
A few months ago, we received an email from Tecovas, seeking permission to reference our photo of our longhorn steer in a mural in one of their 30 stores, specifically, their new store in North Park. Dallas. Fast forward a few months, and this is the result…..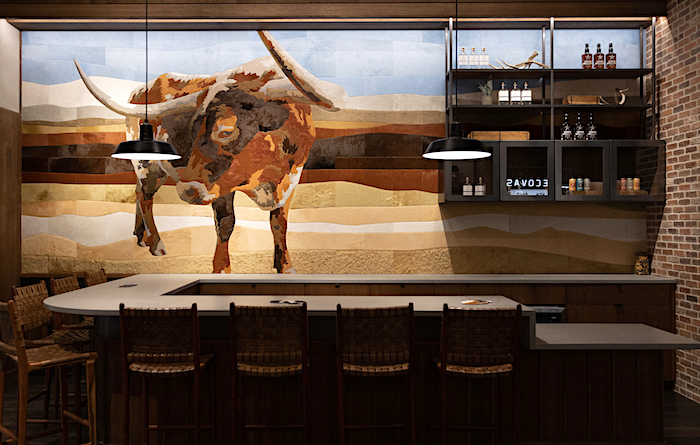 It sure is awesome to have our Texas longhorn steer Maxie as the subject of a mural. In fact, we are honored.  The Tecovas mural is a prominent part of the decor in the new Tecovas store. And after all , Tecovas is an awesome Company.
TLBAA
What's more, having Maxie feature on the cover of the  September 2023 Texas Trails magazine is an added bonus.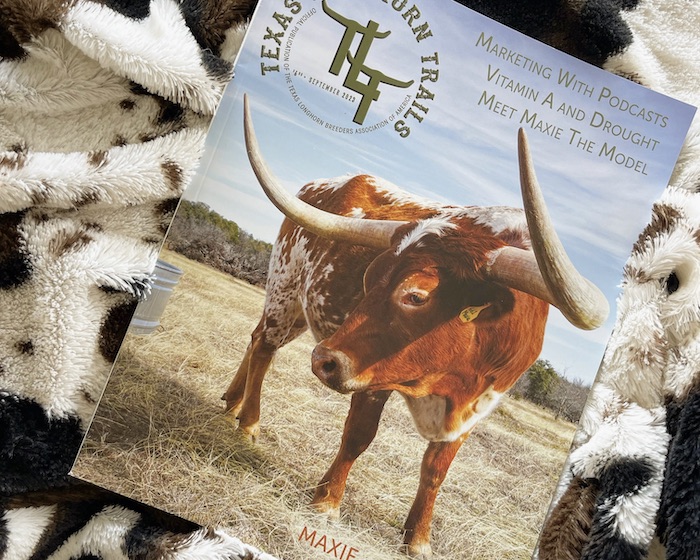 If you haven't already, check out the article inside the magazine too. If you are not a member of the TLBAA, you can follow this link to the online version of the magazine. The article of our longhorn steer Maxie titled, " Maxie the Movie Star",  is on page 44. Read it here
We think Myra Basham the Editor-in-Chief of the Texas Longhorn Trails magazine did a wonderful job of recownting  this story. Moreover, we are so grateful for the incloosion. If you are in agreement that Maxie deserves the spotlight, let us know in the comments below.
We love receiving your supportive comments. Please don't be shy!!
Maxie – our Texas Longhorn Steer
Maxie is certainly enjoying the spotlight as a subject of the mural in the NorthPark Center Tecovas Store and on the cover of the TLBAA Texas Trails magazine. However, Maxie is no stranger to the limelight. Without a doubt, Maxie has always been a center of attention at GVR longhorns.  Although we will never admit it if you ask us again, he may be considered as one of our many all time favorites.
Here are a few pictures of Maxie over the years.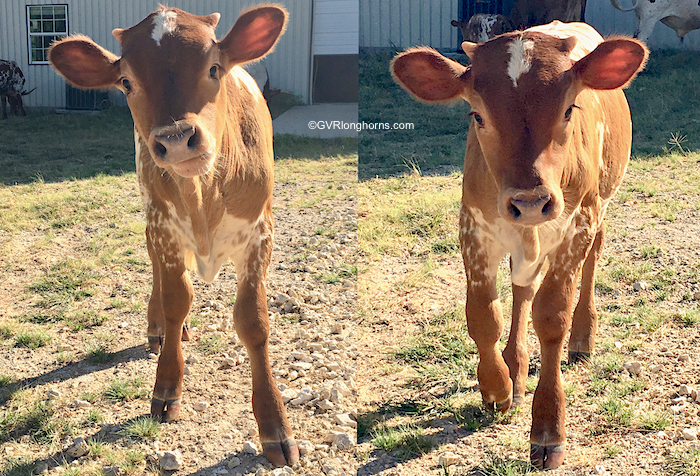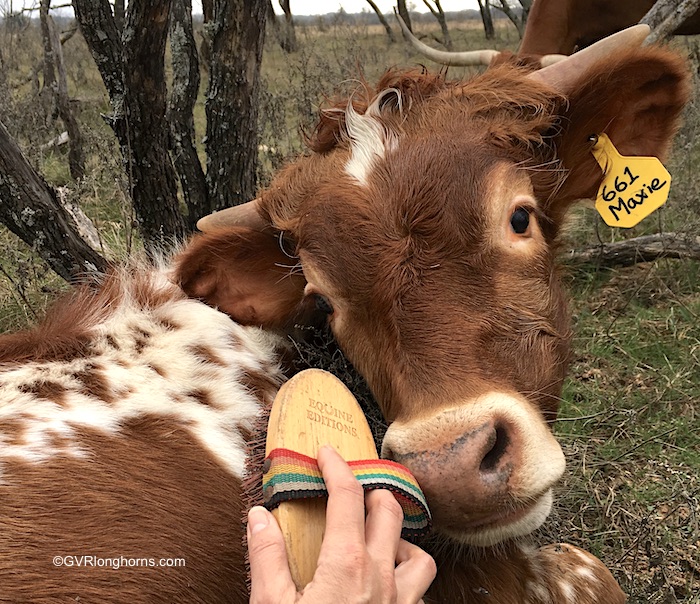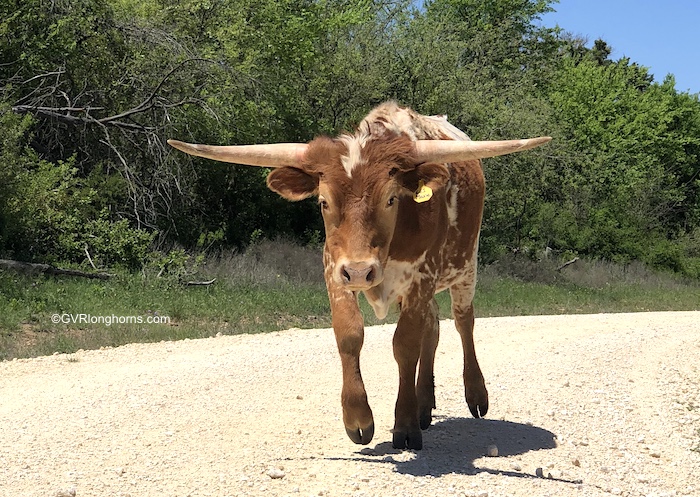 By the time we were living at Green Valley Ranch on a permanent basis, our Black Labrador, Abigail was no longer with us. It's as if Maxie knew that it was a hard loss for us. He would follow us around the ranch at every opportunity, just like a loyal lab.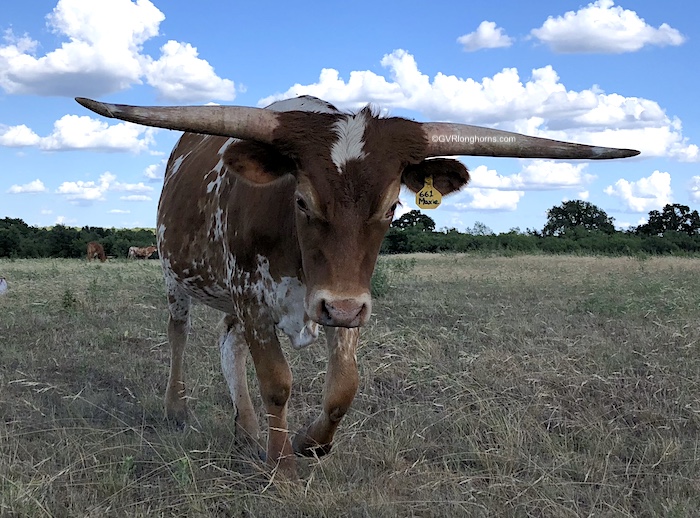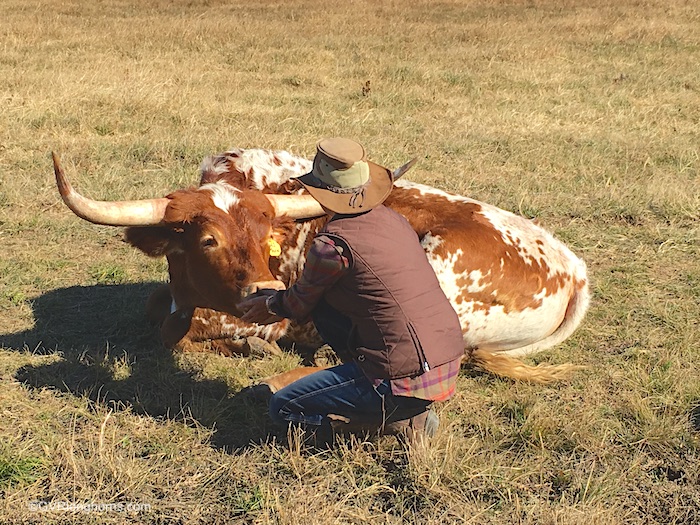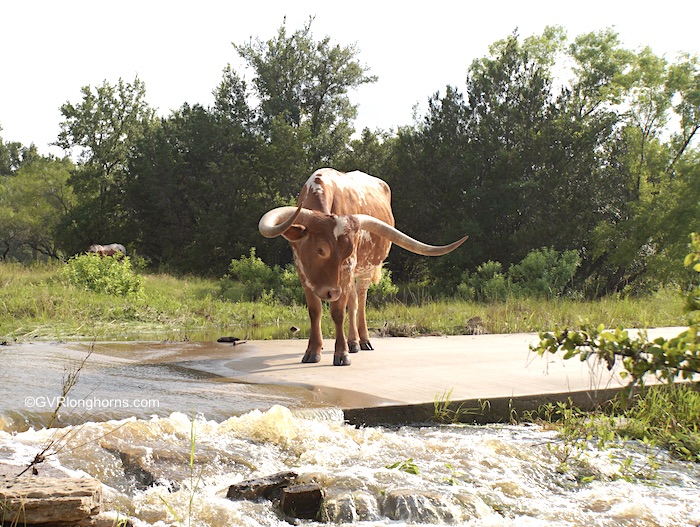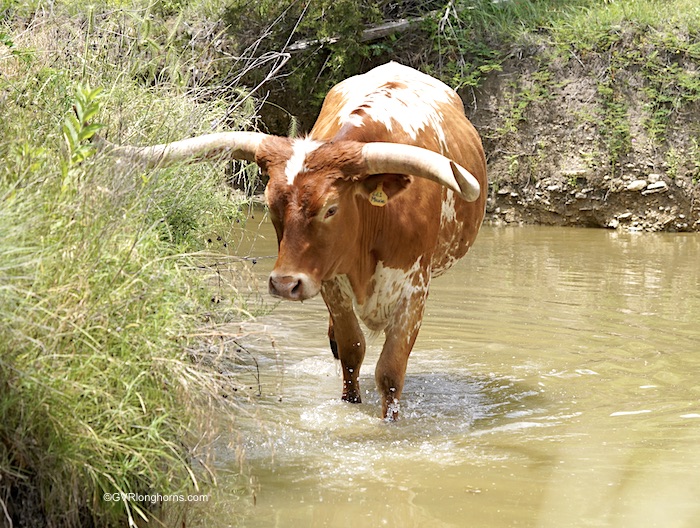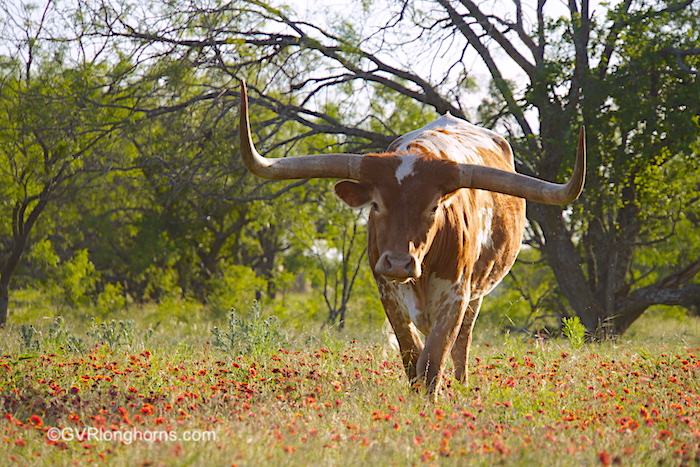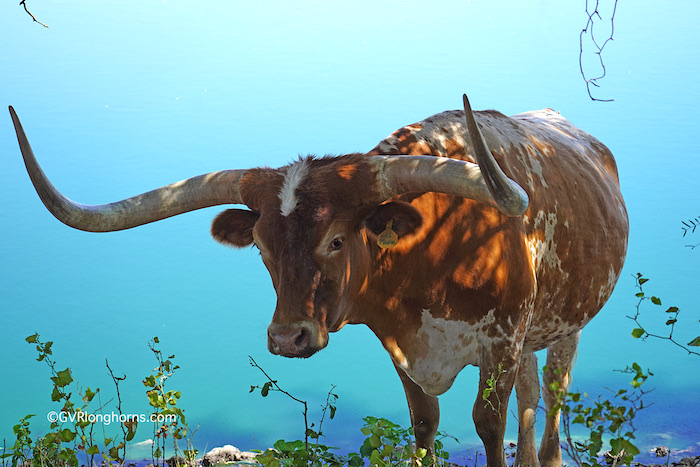 ---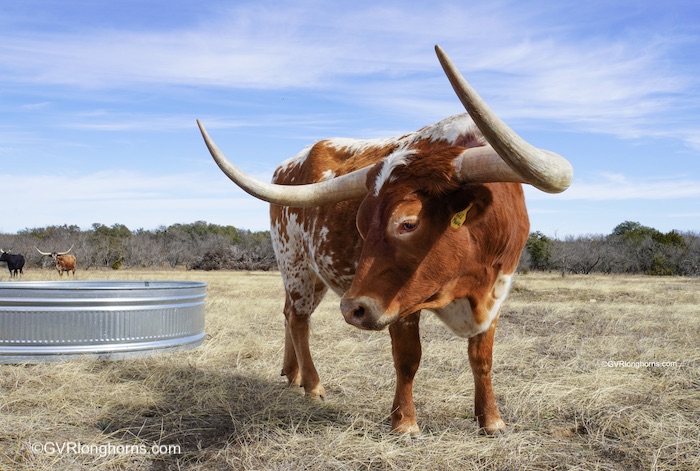 Have you seen the mural in the Tecovas store in NorthPark Center? We would be interested to know what you think of it?
Please let us know how you feel about this post in the comments below or email us directly and if you enjoyed reading this article, please consider sharing it.
Thank you for spending time with us,
Cathy
---
Disclaimer: All material noted above is based on our hands- on experience as ranchers, as well as our observations of our own cattle over the years. We have done and continue to do extensive research in order to maintain our herd's optimum health. However, all opinions and statements made on our website are  guidelines only. We are not qualified statisticians/ veterinarians and urge you to consult a specialist with your concerns. GVR Longhorn LLC owns all content of this blog and all pictures.  In other words, NO copying please!  ©GVRlonghorns.com All rights reserved