For our own research purposes we tracked five Texas longhorn cattle auctions that have taken place this year  (2020). We want to know how much Texas longhorn cattle cost at Auction. As it turns out the findings were interesting, so we decided to share them with you all.
(Disclaimer: We are not professional statisticians and reserve the right to have error in our calculations. These figures are accurate as far as we know for our own purposes. Further, the trends illustrated in this data do not include  how much Texas longhorn cattle sold by Private Treaty.)
Here is a list of the 6 Texas longhorn cattle auctions we drew data from.
The Eddie Wood Cowtown Classic  01/18/2020
TLBCGA Cattle Baron Sale  03/07/2020
Blue Ridge Longhorn Sale 04/10/2020 – 04/11/2020
Texoma Spring Classic  05/23/2020
Cherry Blossom Sale 06/13/2020
Red McCombs Fiesta Sale 06/19/2020 – 06/20/2020
We homed in on one age group of Texas longhorn cattle, namely
Texas longhorn Heifers born in 2018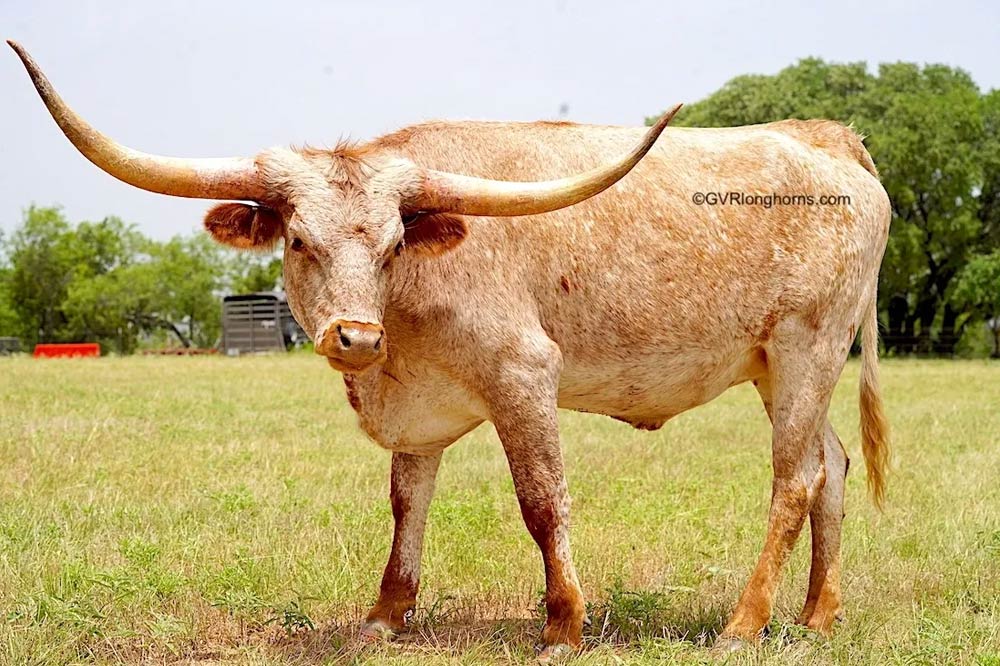 ** For the purposes of this blog post, 
1 Unit = 1 Texas longhorn heifer with a date of birth sometime in 2018
---
FINDINGS 
109 Units were brought to auction
24 Units were passed and not sold
85 Units were sold
The Total price of 85 Units was $205 250.00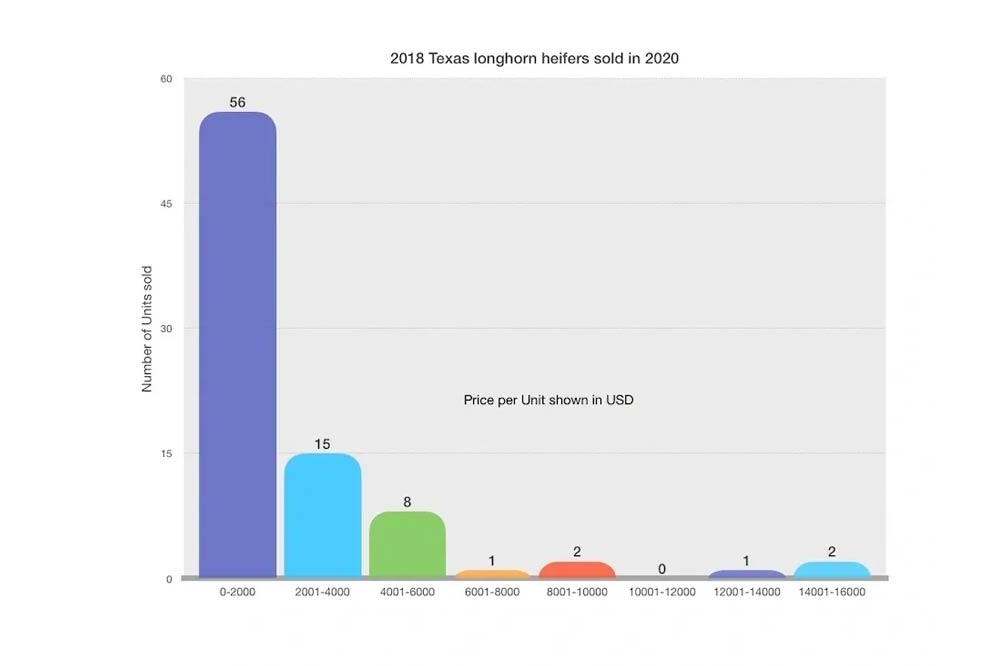 Statistically, using the above information, the average price tag for one Texas longhorn heifer born in 2018 is $2414.
Interestingly though, 65% of these heifers sold below the statistical average with a price tag of $2000 and below.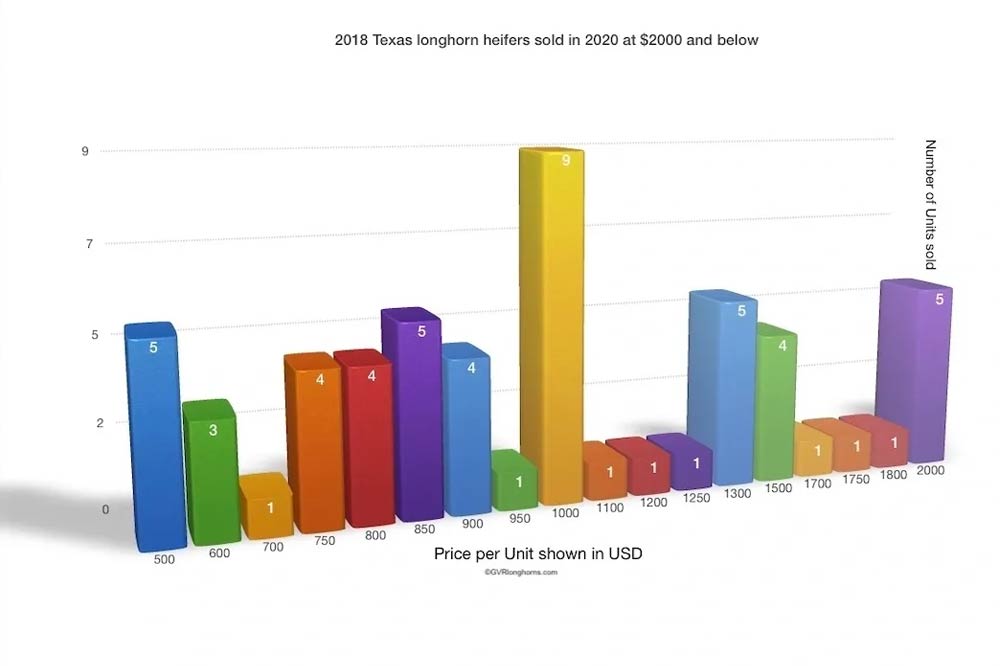 In other words, two thirds of Texas longhorn heifers (DOB 2018) sold for less than the statistical average and of those 2/3rds, 70% sold for $1000 or less.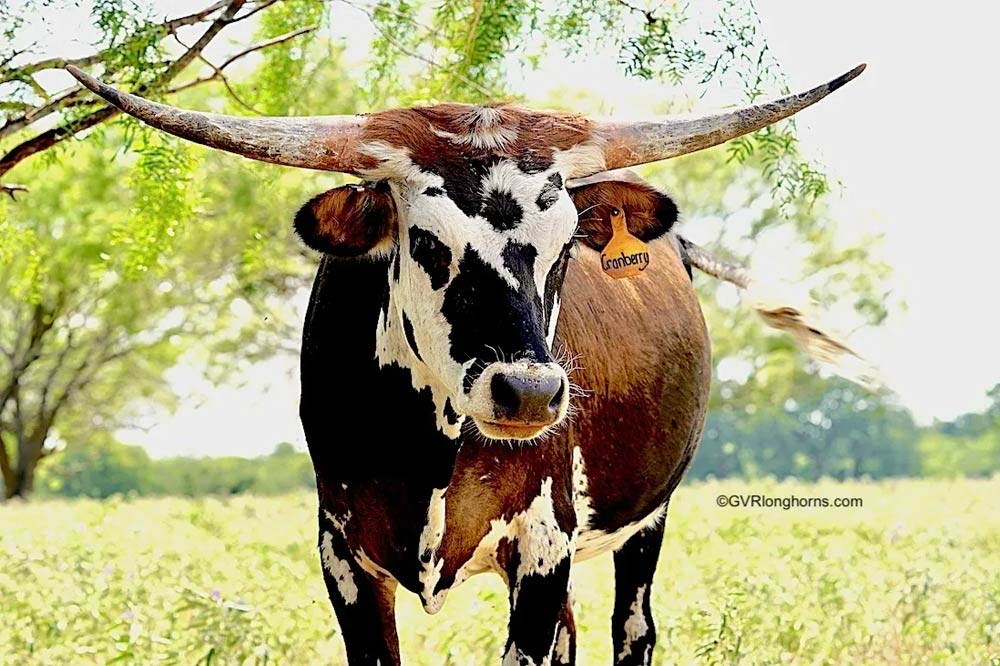 CONCLUSION
It is no secret that lateral horn growth measurements have leverage in the Texas longhorn breeder's community. Measuring horns from one tip to the other is a modern day trend that has changed the nature of the breed fundamentally. It remains one of the only truly objective measurable factors in assessing the quality of Texas longhorn cattle. 
It is true, that for the most part, the handful of units that did sell for significantly more than the group at large, were sold with reference to specific genetic ties and/or known horn measurements. 
However, this data did not show us a significant consistent correlation between horn length and auction prices realized, with many widespread heifers selling below average unit price of $2414
This data gives an indication of what the best in class Texas longhorn heifers realize in price. So, when planning your return on investment for your new herd of Texas longhorn cattle, bare this in mind.
---
To subscribers
If you would like a more in depth breakdown of the data we collected, please let us know and we would love to share .
To our other readers, we would love to share this too. Just subscribe on our website and then drop us a line.
---
Disclaimer: All material noted above is based on our hands- on experience as ranchers, as well as our observations of our own cattle over the years. We have done and continue to do extensive research in order to maintain our herd's optimum health. However, all opinions and statements made on our website are meant as guidelines only. We are not qualified statisticians/ veterinarians and urge you to consult a specialist with your concerns. Content of this blog belongs to GVR Longhorns LLC and may not be copied in any form. ©GVRlonghorns.com All rights reserved.
For more on the value of Texas longhorn Cattle,
https://gvrlonghorns.com/where-is-the-value-in-texas-longhorn-cattle-5-considerations
https://gvrlonghorns.com/can-you-eat-the-texas-longhorn-cattle-you-raise
https://gvrlonghorns.com/confessions-from-lovers-of-longhorns
---
For your own Texas longhorn heifer visit our salebarn here
https://gvrlonghorns.com/for-sale