Part of the fun of keeping a Texas longhorn cattle herd is watching them develop. Longhorns are unique from each other in appearance and as they mature their distinctive qualities are enhanced.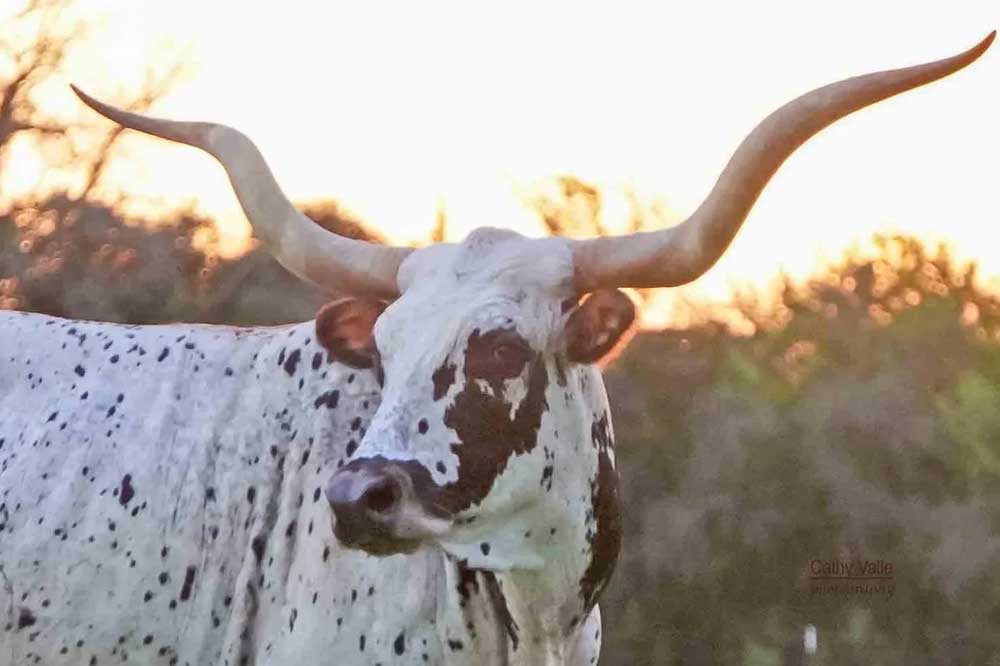 There is no doubt that the world we live in favors instant gratitude. Yet we have found that our most remarkable Texas longhorns have developed later in life…. 
and that is where the complication sets in.
Having raised Texas longhorn cattle for so many years, all our longhorns in our current herd are favorites. Yet, we do have to review our Texas longhorn herd annually. In fact, in order to maximize the carrying capacity on our ranch and maintain optimal herd health, every year we have to offer members of our breeding herd for sale. ( See 16 Tips for Texas Longhorn Cattle Ranchers ) As the years go by, our decisions on our Texas longhorn cows and heifers become more and more difficult.  On average, we can only add 3 to 4 young heifers to our herd every year.  We get so attached to the baby longhorn calves but our older longhorn cows are the most difficult to say goodbye to.
---
A Big Change
Furthermore, last year we had a significant change to our Texas longhorn herd.
Our practice has always been to replace our Texas longhorn herd sire every two to three years as we do not line breed. Consequently, you may well know that in November 2020 we bid our farewell to M Arrow High Caliber.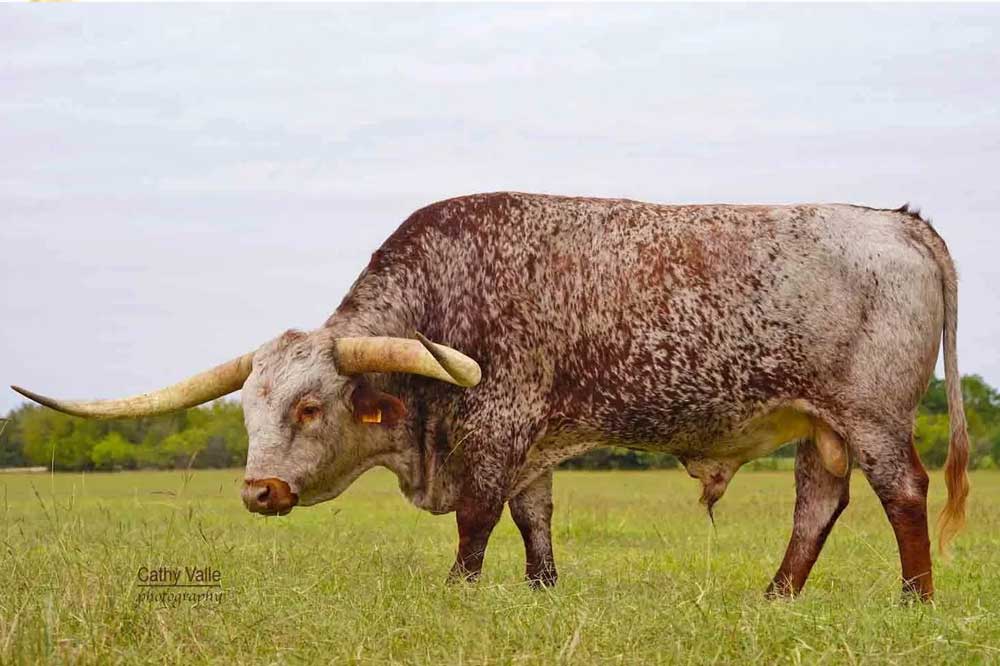 Caleb was an exceptional bull to us. His Top Caliber genetics provided a solid foundation for his maturing conformation and horn growth. He had a 100% productivity rate. His calm temperament made him an easy bull to handle and most important for us, he appears to have passed on his easygoing personality to his progeny. It was tough to see Caleb go but at least we know he is happy in Missouri.
Ideally, we would like to have kept all of Caleb's progeny and looking back, we put up some of his best heifers for sale. In total, we sold 12 longhorn heifers sired by Caleb. Nonetheless, here is a list introducing all of the Texas longhorn heifers sired by Caleb that still remain at GVRlonghorns  and who are a part of our current Texas longhorn herd.
---
This post introduces all Texas longhorn heifers that have joined our herd since 2018.
---
As a reference to what we may expect from our young longhorn heifers over the next few years, review our Feb 2021 post – Texas longhorn HORNS – evolution, revolution. This post points out tips (excuse the pun) on how Texas Longhorns' horns mature.
---
Born in 2018 and sired by our Texas longhorn bull M Arrow High Caliber
Dusty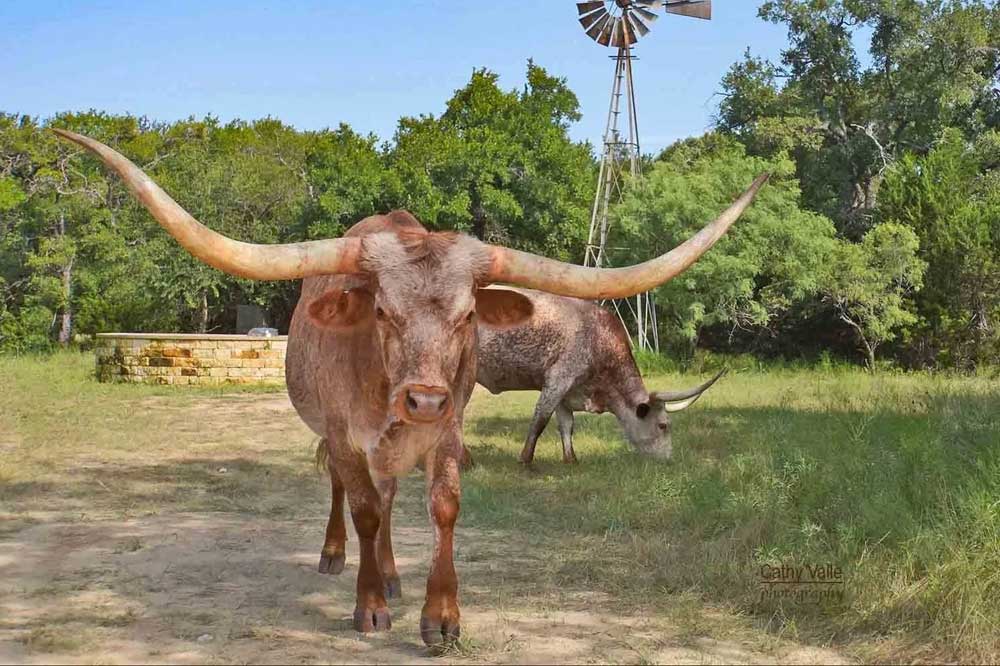 Nirvana's Spirit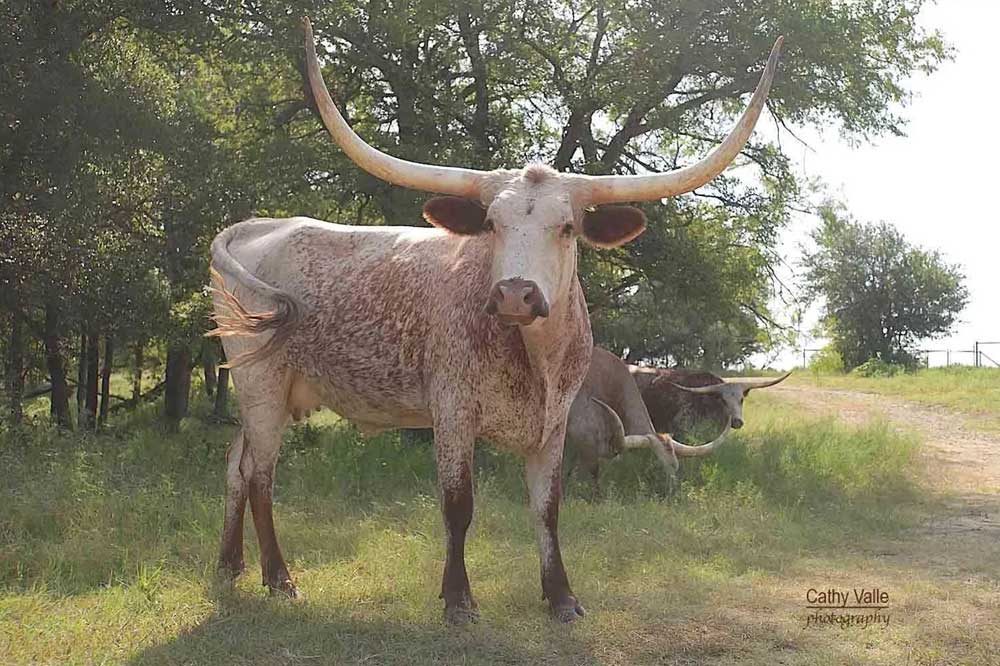 ---
2019
Jewels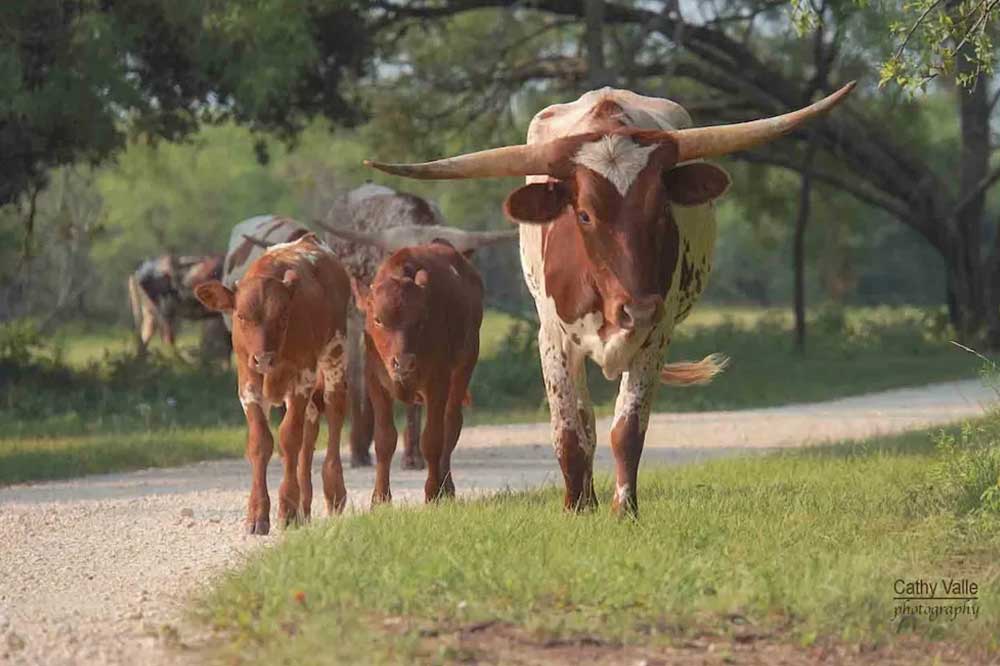 Glamor Girl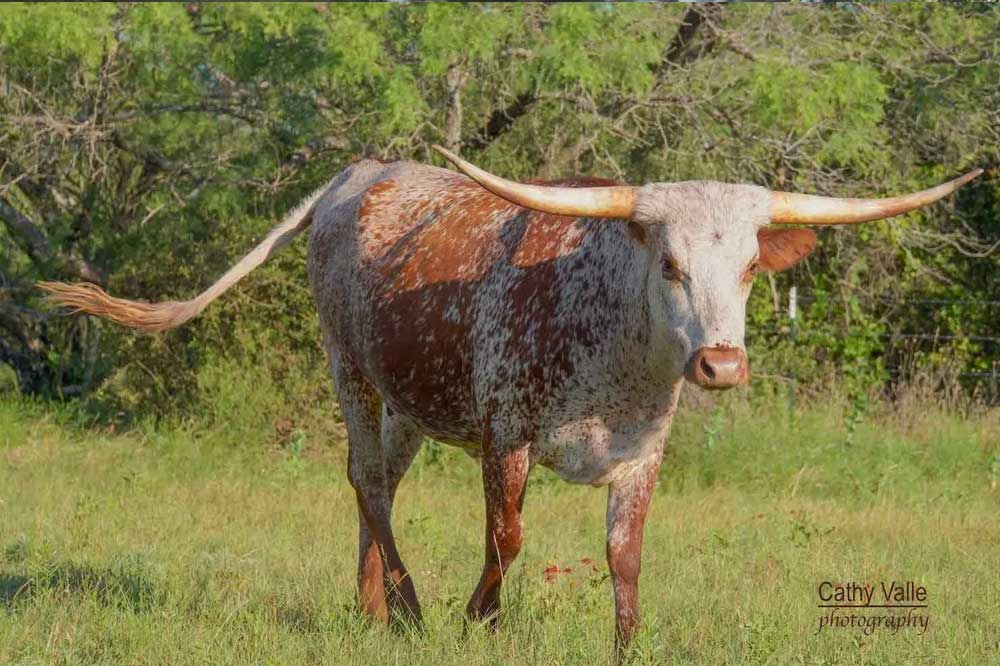 Desert Moon
LBJ – (Little Brown Job!)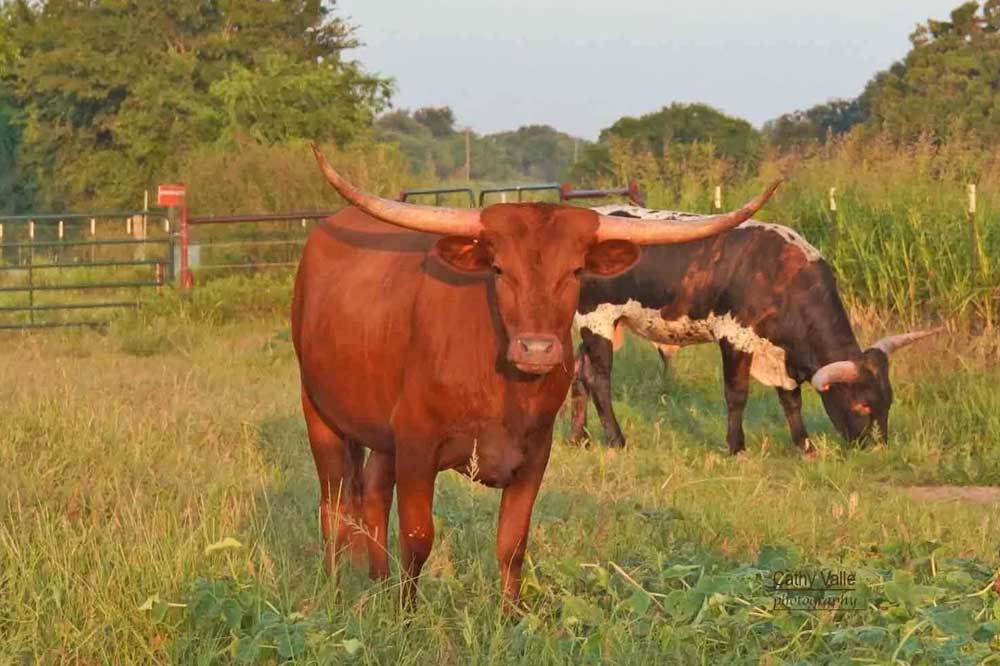 Dreamcatcher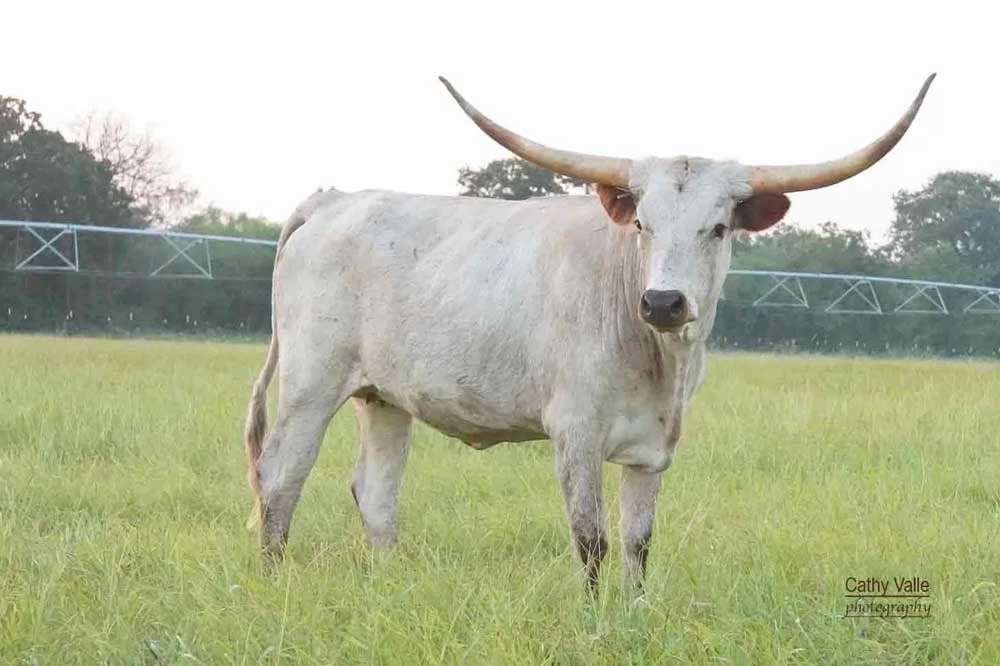 Red Pepper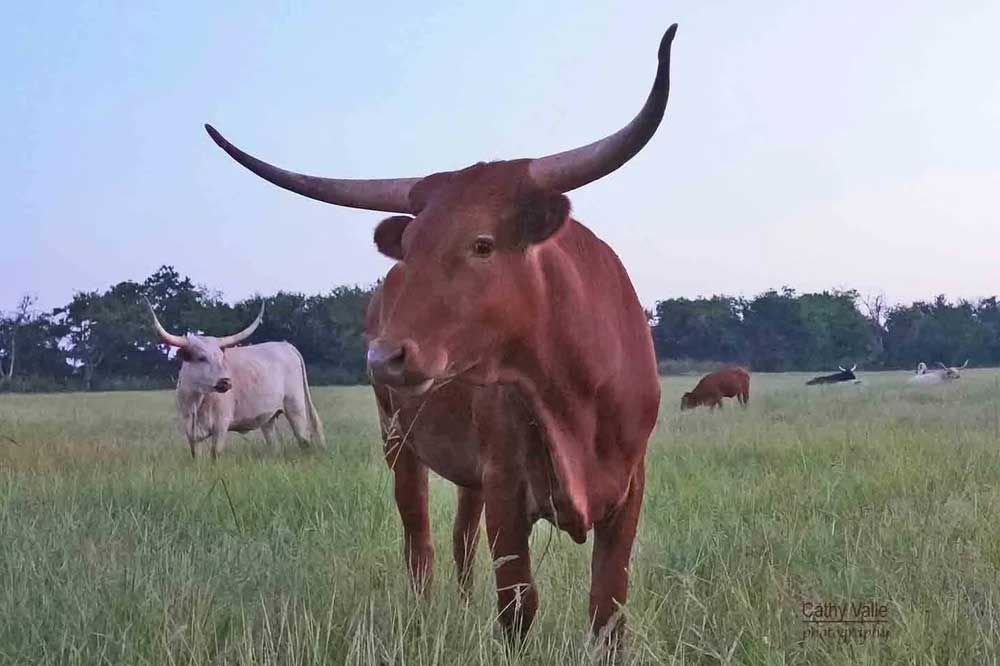 Lady Antebellum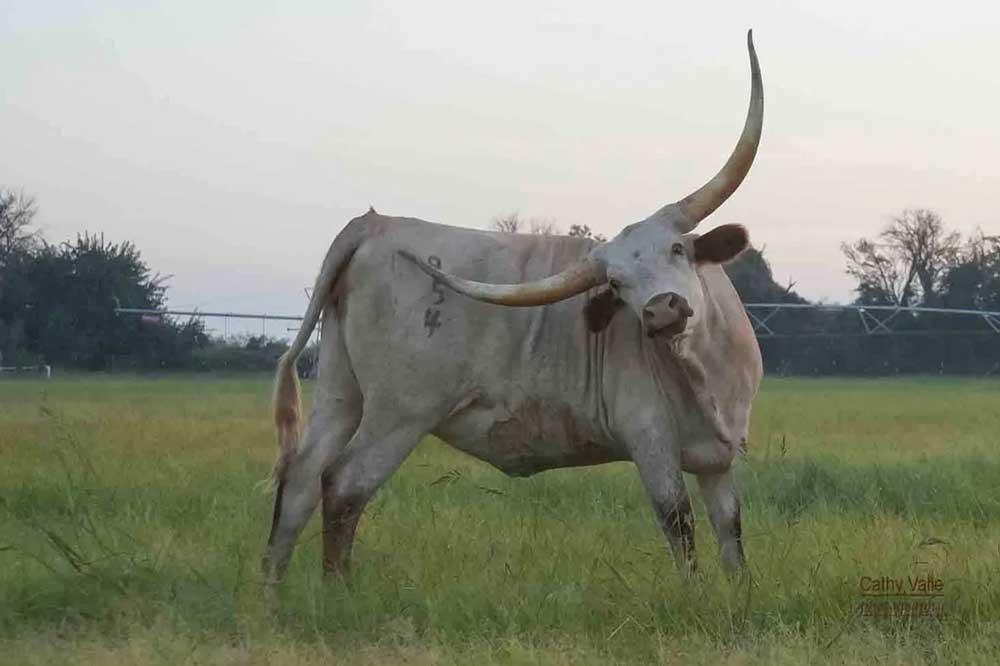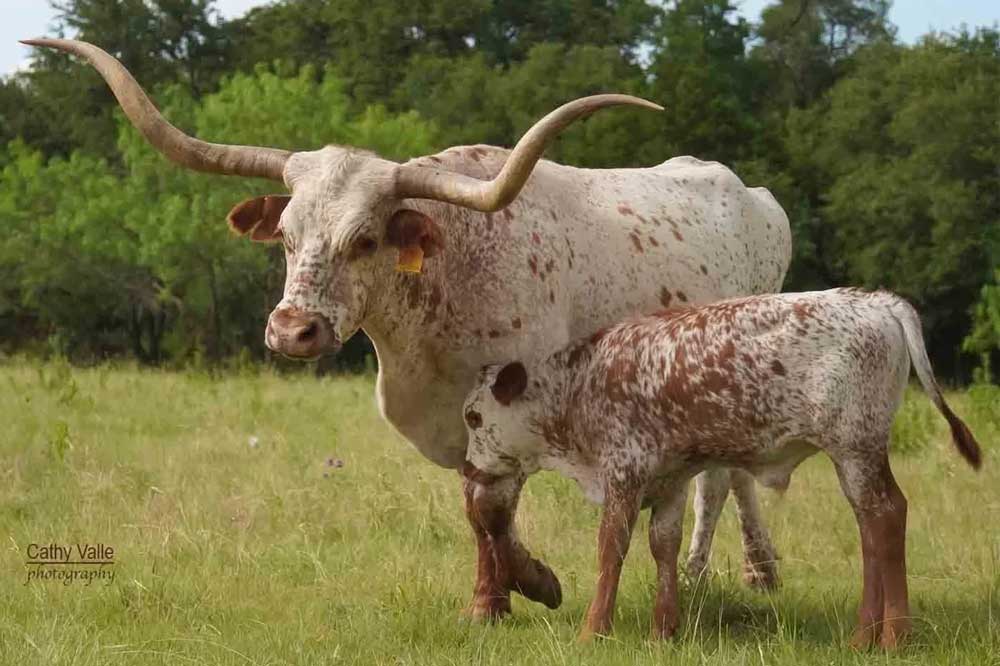 2020
Rosebud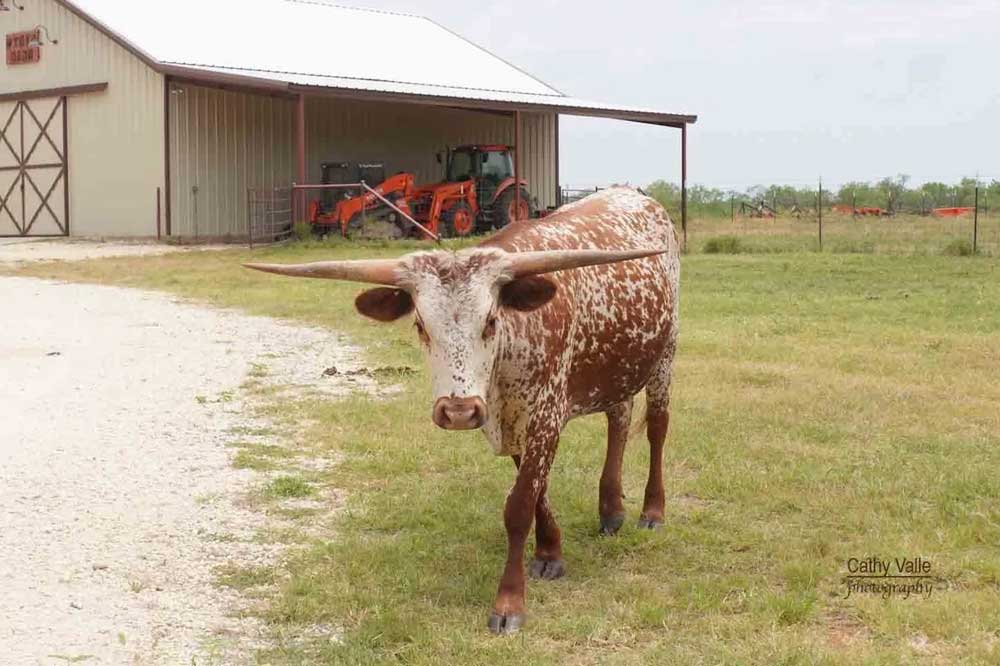 Cactus Blossom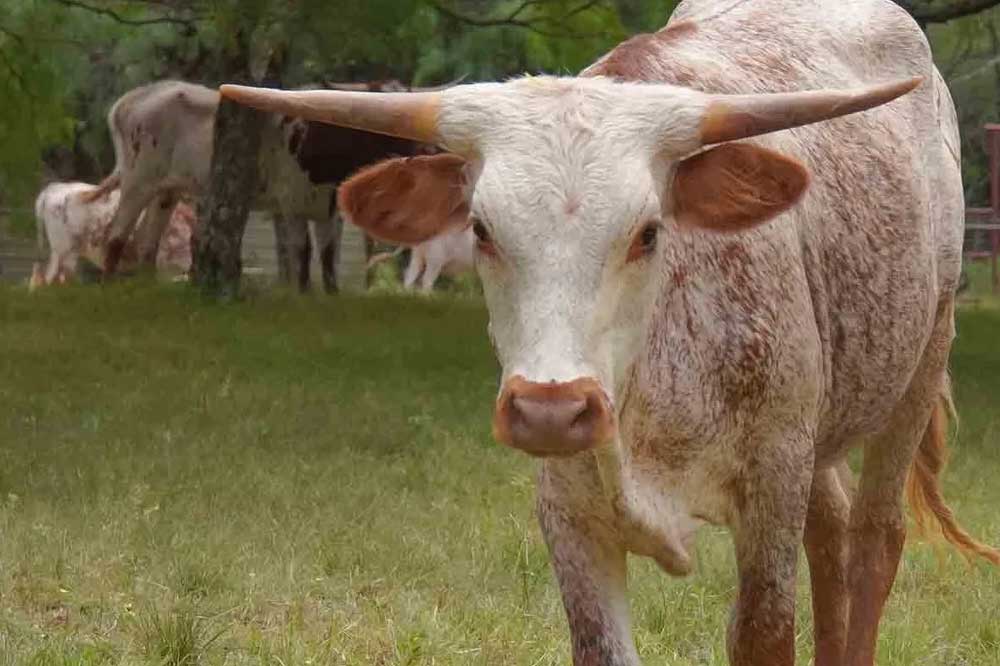 Paintbrush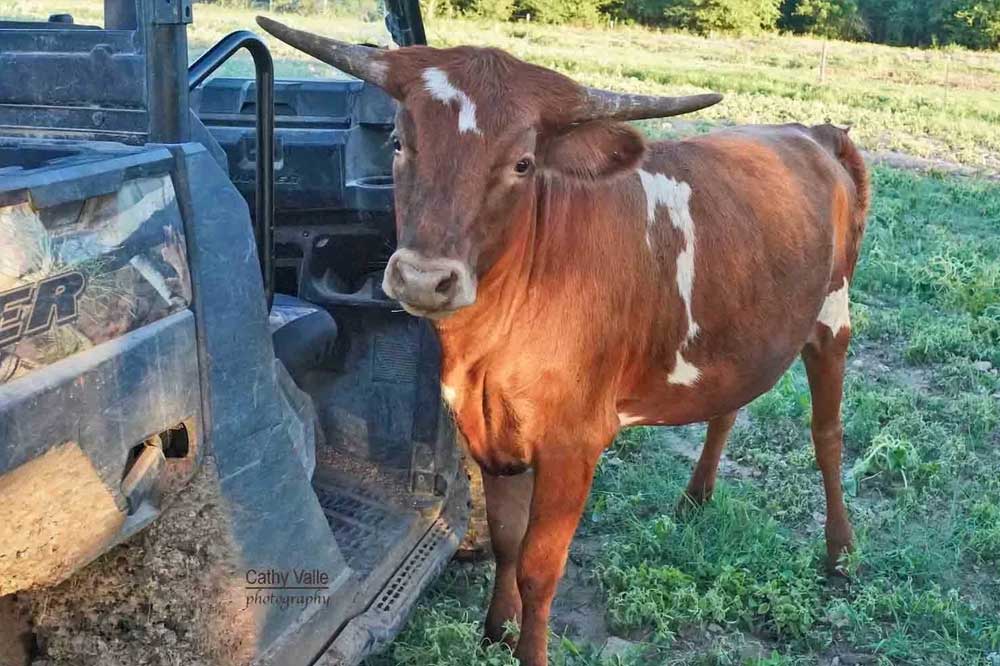 Lady Calamity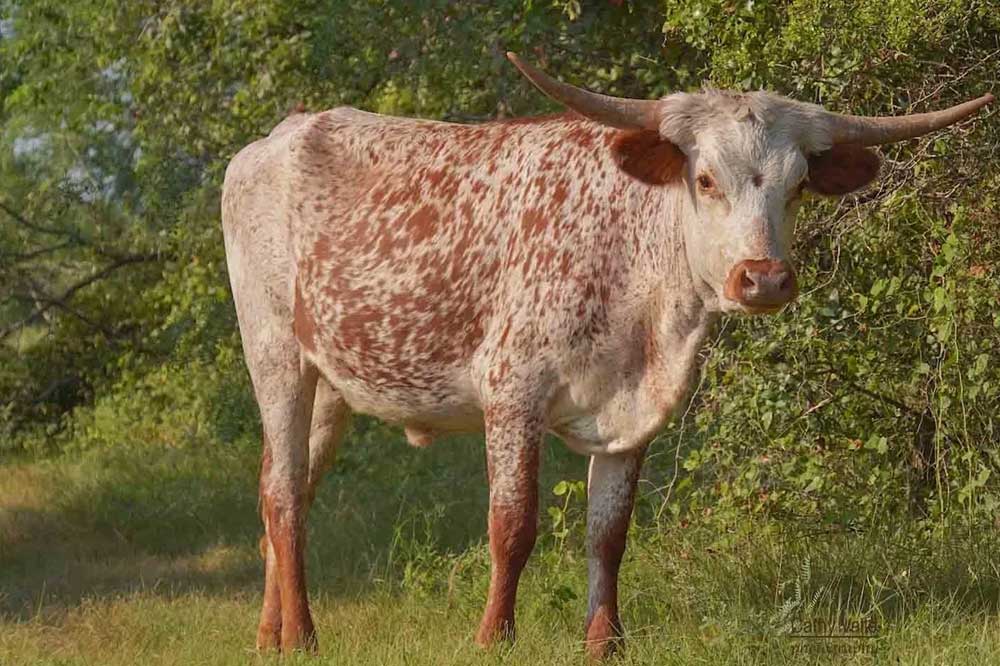 ---
2021
Winter Storm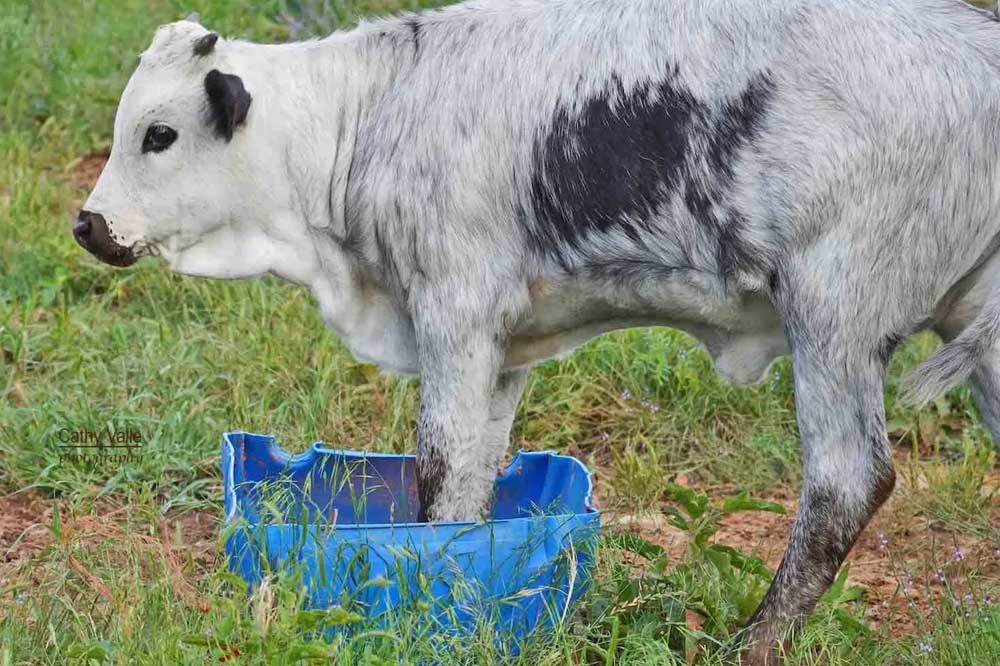 Lucky Charm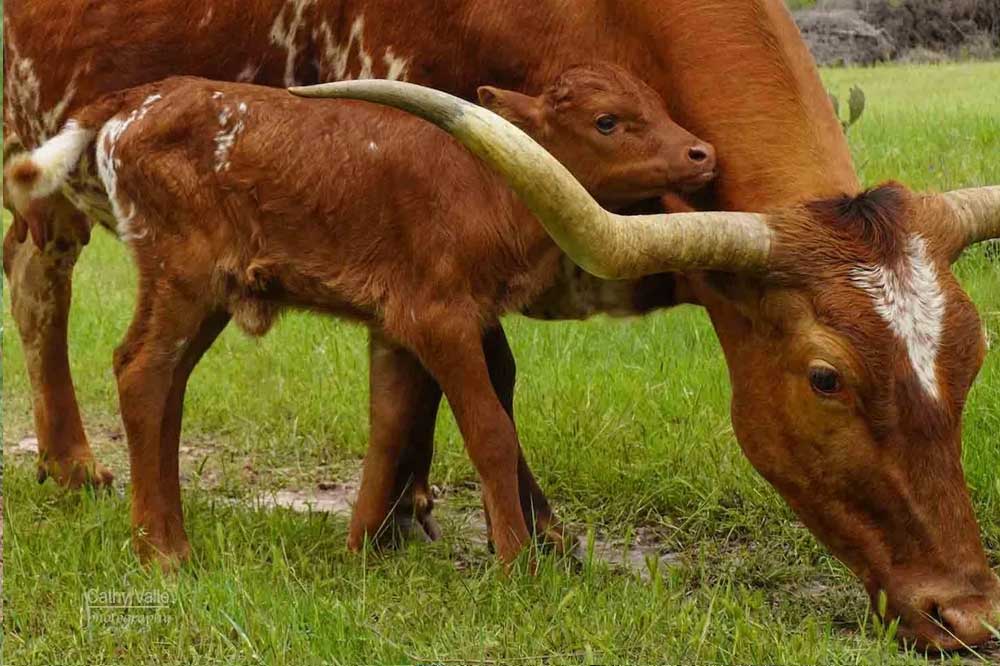 Princess Grace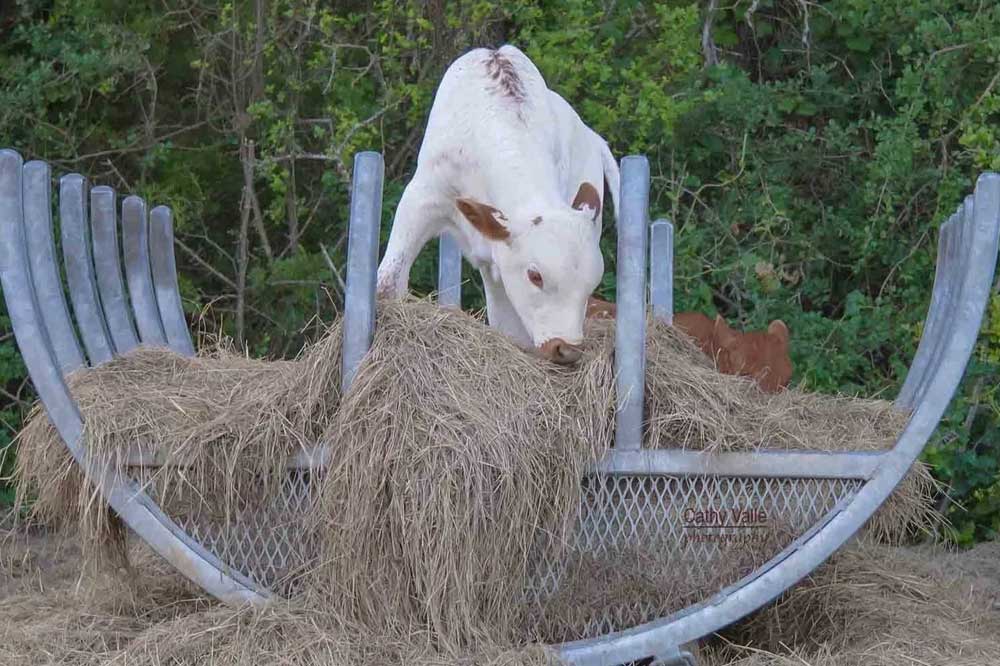 Cherry Blossom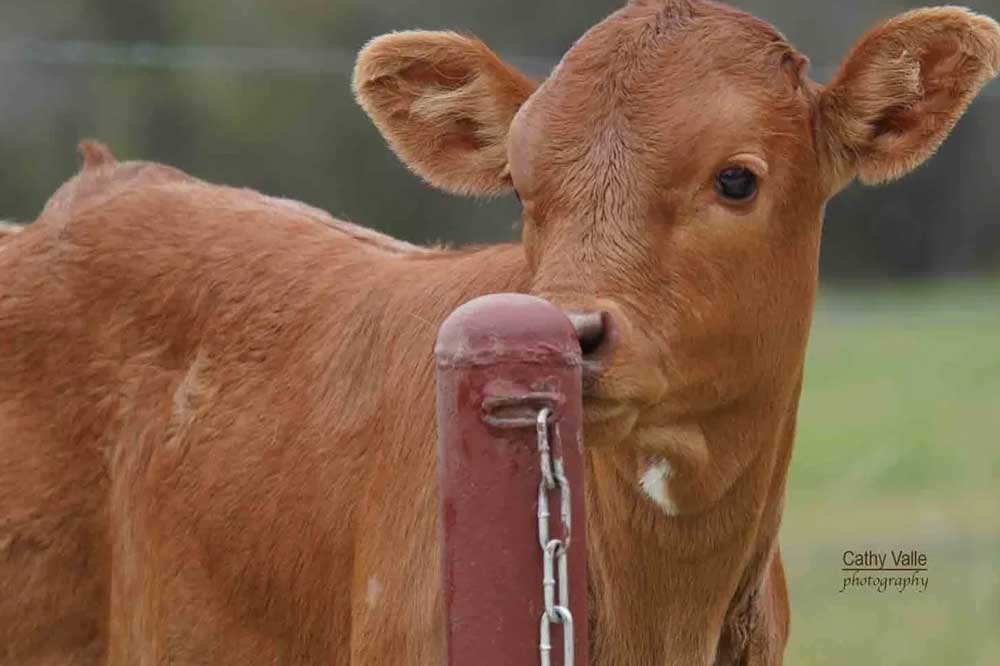 Here are a  few of our other Texas longhorn heifers, sired by various Texas longhorn bulls other than Caleb
Lilly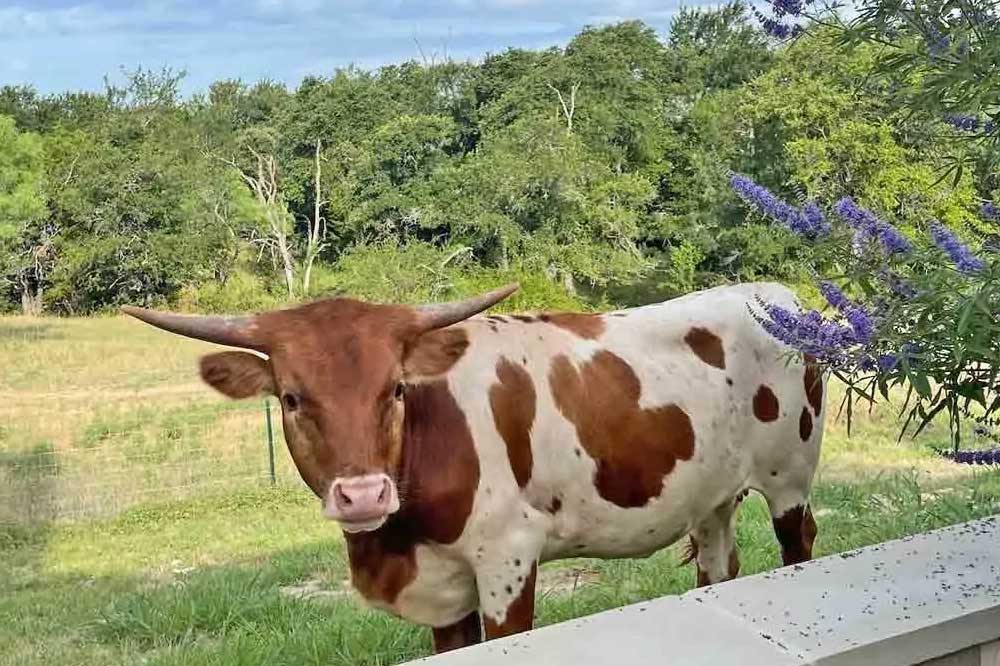 Beauty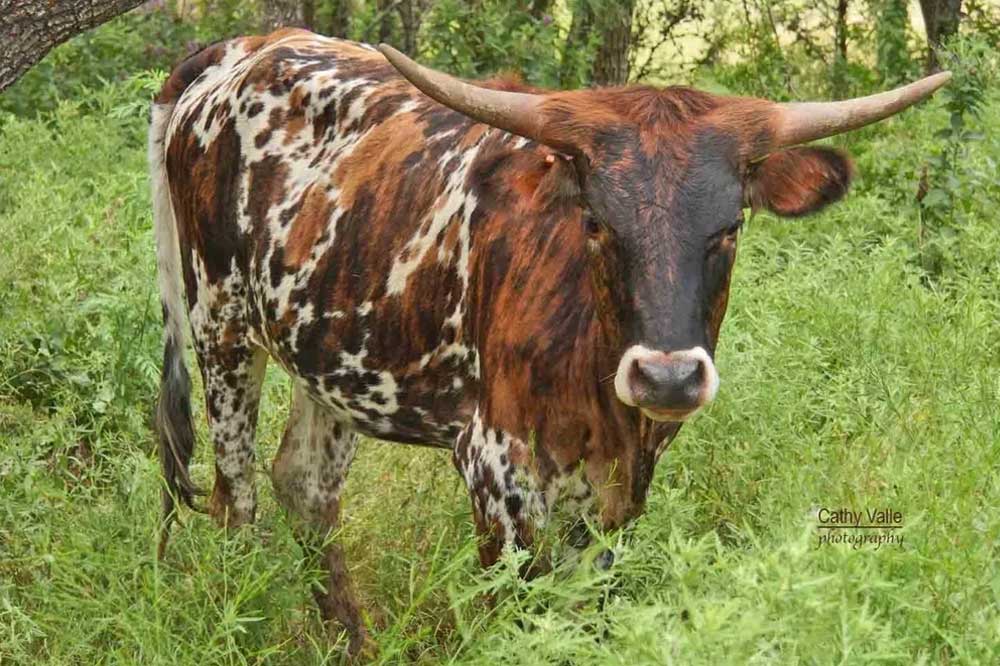 Kitty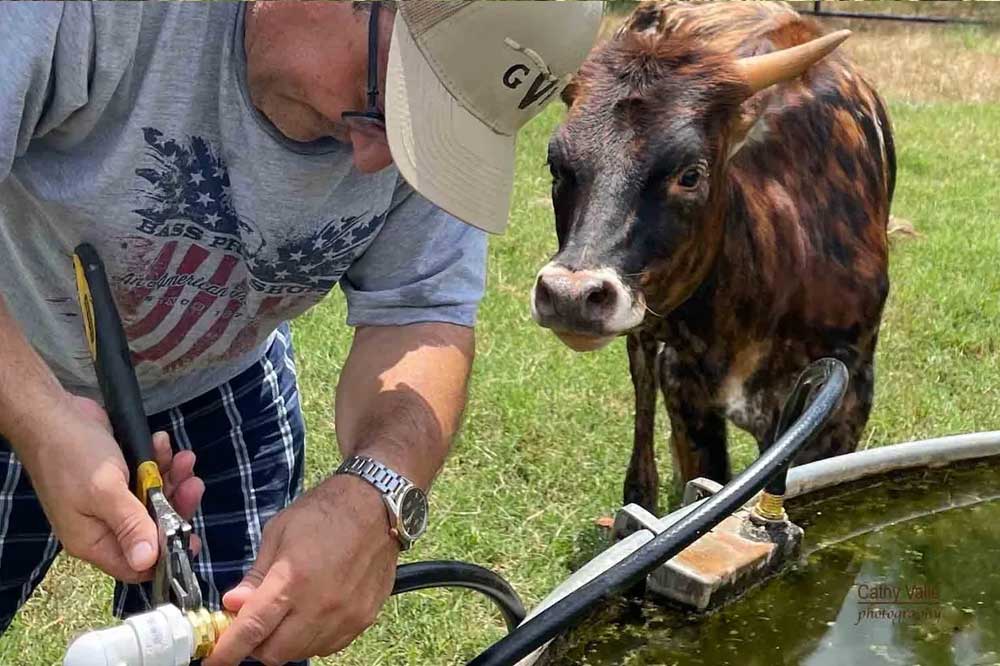 And, last but definitely not least……
Our very young partnership Texas Longhorn bull and soon to be Herd Sire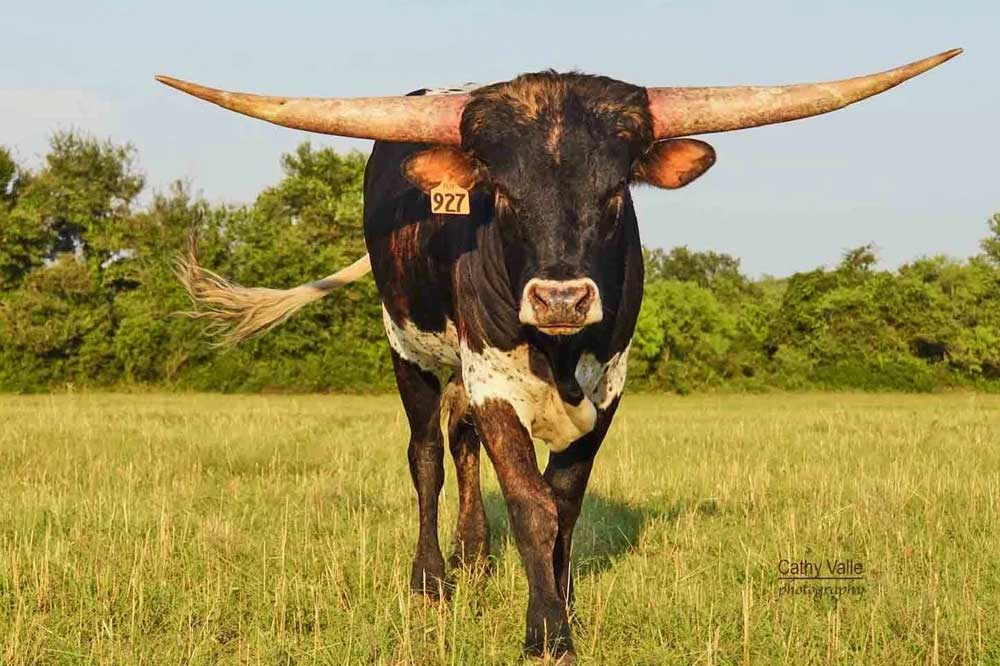 If you are intrigued by the shear beauty of the breed and if you are willing to watch with patience as your Texas longhorn herd matures, there are many young longhorns that may not only surprise you in their maturity but may well blossom in their later years, way beyond your expectations…….
---
Interested in Texas longhorn cattle of your own?
Visit our SALEBARN or contact us today to schedule a visit to GVRlonghorns at Green Valley Ranch in Dublin, Texas
---
Popular Texas longhorn blog posts
16 TIPS FOR TEXAS LONGHORN CATTLE RANCHERS IN TEXAS
HOW TO ENSURE YOUR TEXAS LONGHORN CATTLE HAVE WATER YEAR ROUND
14 GESTURES OF LOVE AND AFFECTION, THE TEXAS LONGHORN WAY
TEXAS LONGHORN HORNS – EVOLUTION- REVOLUTION!
THE SECRET BEHIND THE POPULARITY OF TEXAS LONGHORN CATTLE
15 AWESOME REASONS WHY RANCHERS RAISE TEXAS LONGHORN CATTLE
ARE TEXAS LONGHORN CATTLE DANGEROUS?
IMMUNE TO A DISEASE WHICH PLAYED A ROLE IN DEPLETING A BREED – HOW?
WHERE IS THE VALUE IN TEXAS LONGHORN CATTLE? 5 CONSIDERATIONS
CONFESSIONS FROM LOVERS OF LONGHORNS
WHAT DO TEXAS LONGHORN CATTLE HAVE IN COMMON WITH A GOLDFISH?
Disclaimer: All material noted above is based on our hands- on experience as ranchers, as well as our observations of our own cattle over the years. We have done and continue to do extensive research in order to maintain our herd's optimum health. However, all opinions and statements made on our website are meant as guidelines only. We are not qualified statisticians/ veterinarians and urge you to consult a specialist with your concerns. Content and of this blog and all pictures belong to GVR Longhorns LLC and may not be copied in any form. ©GVRlonghorns.com All rights reserved.